The Berlin Mosque Plan of 1923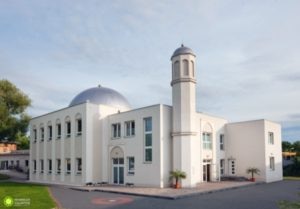 The historic blueprints of the Berlin Mosque Plan of 1923 reveal a truly tremendous and monumental plan by Hazrat Mirza Bashir-Ud- Din Mahmud Ahmadra, Second Khalifah and Worldwide Head of the Ahmadiyya Muslim Community, for the propagation of Islam. The mosque was to be one of biggest in
Europe in its time and was to serve as the centre for Islam in Europe. The author traces its history back to the early phase of this grand project.
Copy and paste this URL into your WordPress site to embed
Copy and paste this code into your site to embed