By Rateeba Ahmad – Canada
One of Canada's largest mosques, the Baitul Islam Mosque has held many community-integrated events, and recently, the mosque held a collaborated event with Canada's 911 Ride to help support victims of Toronto's Danforth tragedy last year. The event comprised of a police-escorted motorcade consisting of 250 motorcycles, who rode to the Baitul Islam Mosque, the headquarters of the Ahmadiyya Muslim Community in Canada.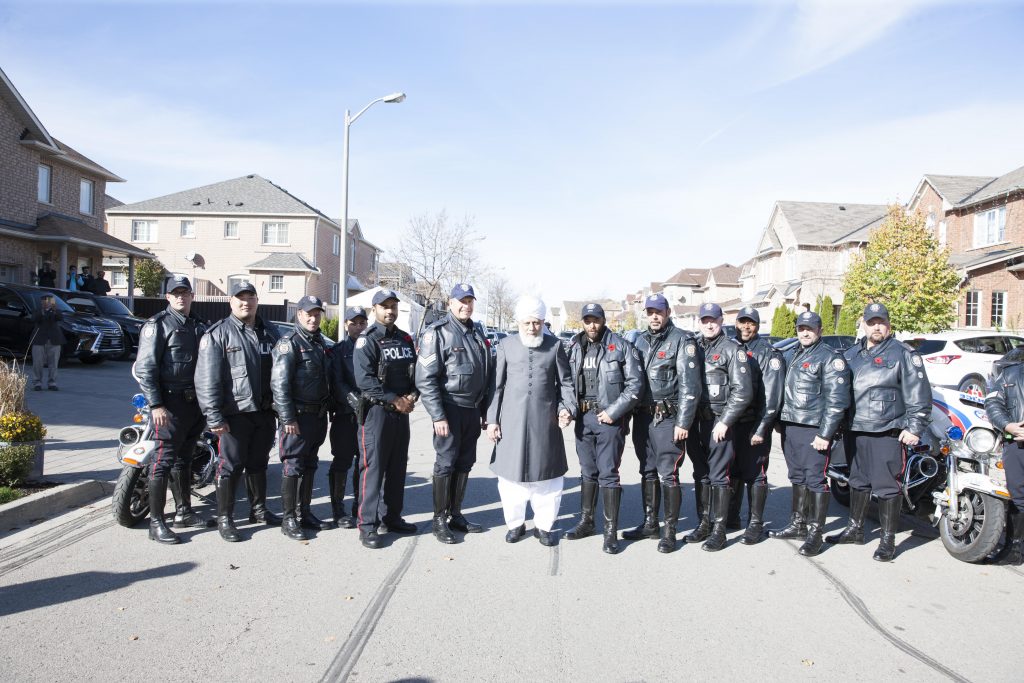 Canada's 911 Ride is a foundation that is dedicated to raising funds and support for victims of violent crimes, including families of fallen emergency personnel. To help their cause, the Ahmadiyya Muslim Community collaborated with the foundation in support of the victims of the Danforth tragedy.
On Sunday 25th August 2019, the motorcade was met with hundreds of Community members at the Baitul Islam Mosque. The Review of Religions had the opportunity to speak to many of the visiting bikers and event organisers.
"I thought it was really fantastic. I've never seen so many people out visiting us; we've gone to all sorts of different venues over the years, but I've never seen so much enthusiasm! I felt like a rockstar and welcomed."

Brian, Member of 911 Ride Foundation
"I didn't know what to expect. I immediately thought, 'what a fantastic show of support, all these people came out, probably not really knowing what we were all about', and since hearing the speeches, I mean what a great reception. It was very welcoming."

Member of 911 Ride Foundation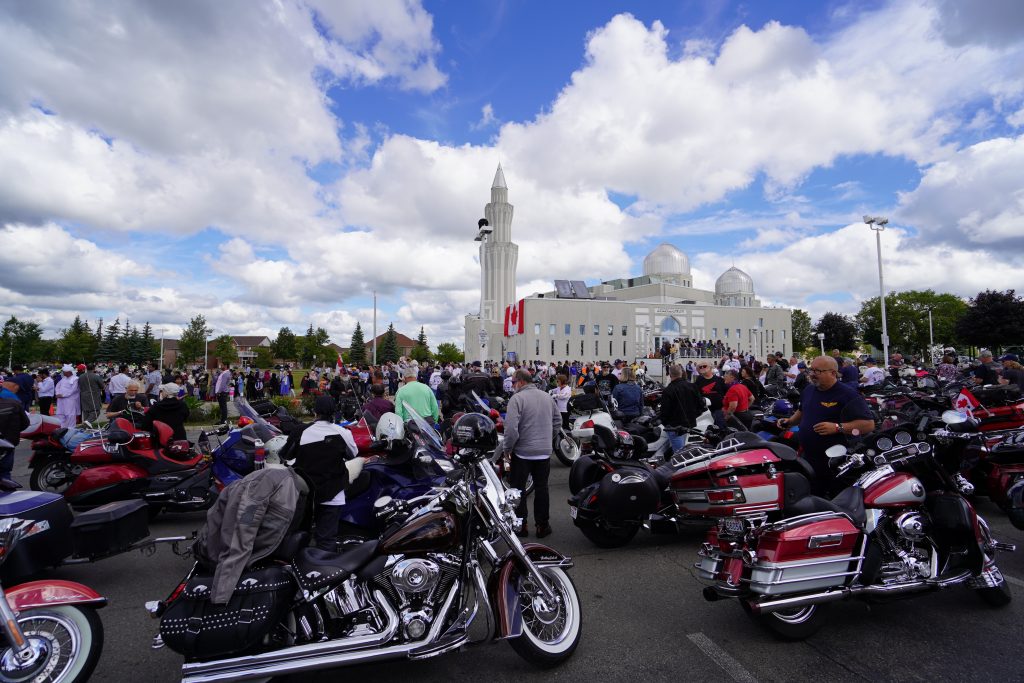 "The fact that we rode in, and we saw the people chanting, and getting an understanding, that the Muslim Community has the same goal and objective as Canada's 911 Ride, as far as helping communities, and bringing humanity together is a fantastic way to learn."

Member of 911 Ride Foundation
"Community for us, is about participating and contributing to make society a better place"

Member of 911 Ride Foundation
"This is one of the best examples of how Muslims integrate within Society. Integration is not something that we give up the values and teachings of Islam. That is exactly what is being said, that real integration is when you become a member of society by contributing and giving back towards society, while holding fast to your teachings. Many of the bikers we met today considered the mosque a no-go zone, but now they express interests in returning to this welcoming and loving place."

Imtiaz Ahmed, Missionary of the Ahmadiyya Muslim Community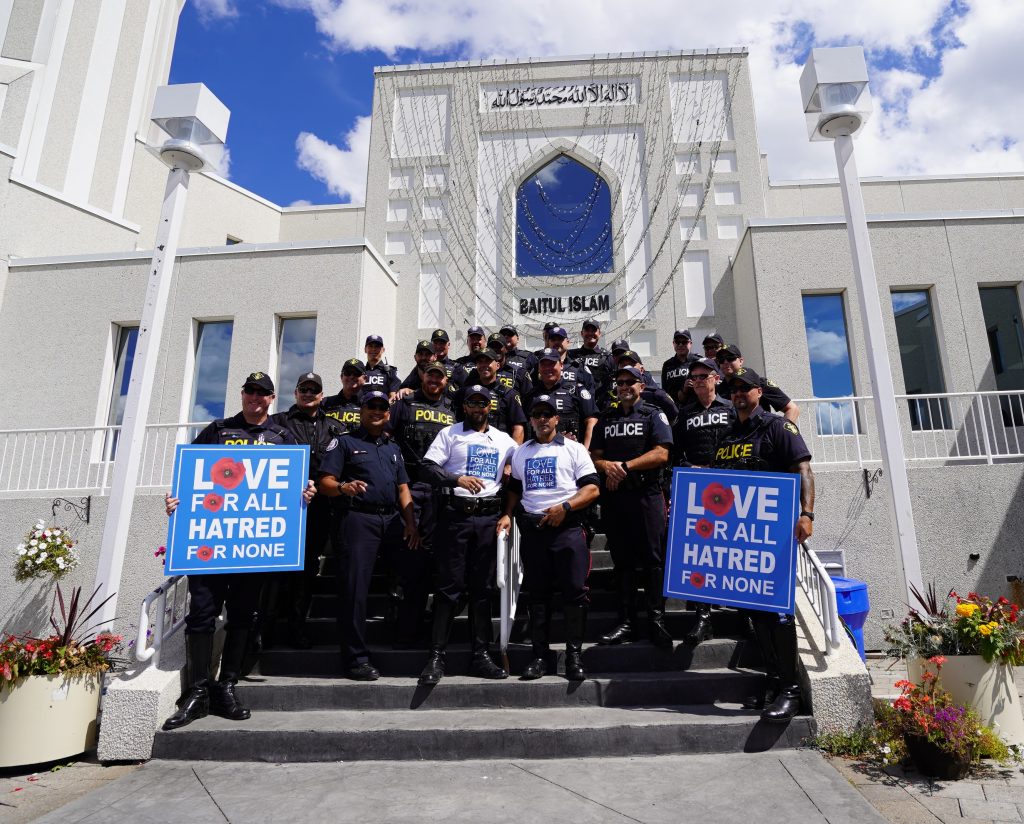 Both Muslims and bikers readily agreed that they faced a level of scrutiny fueled by misconceptions and false allegations. The collaboration brought forth a unique effort to work towards clearing some of those misconceptions, while supporting the foundation's cause.
All proceedings from the event were donated to victims of the Danforth tragedy.