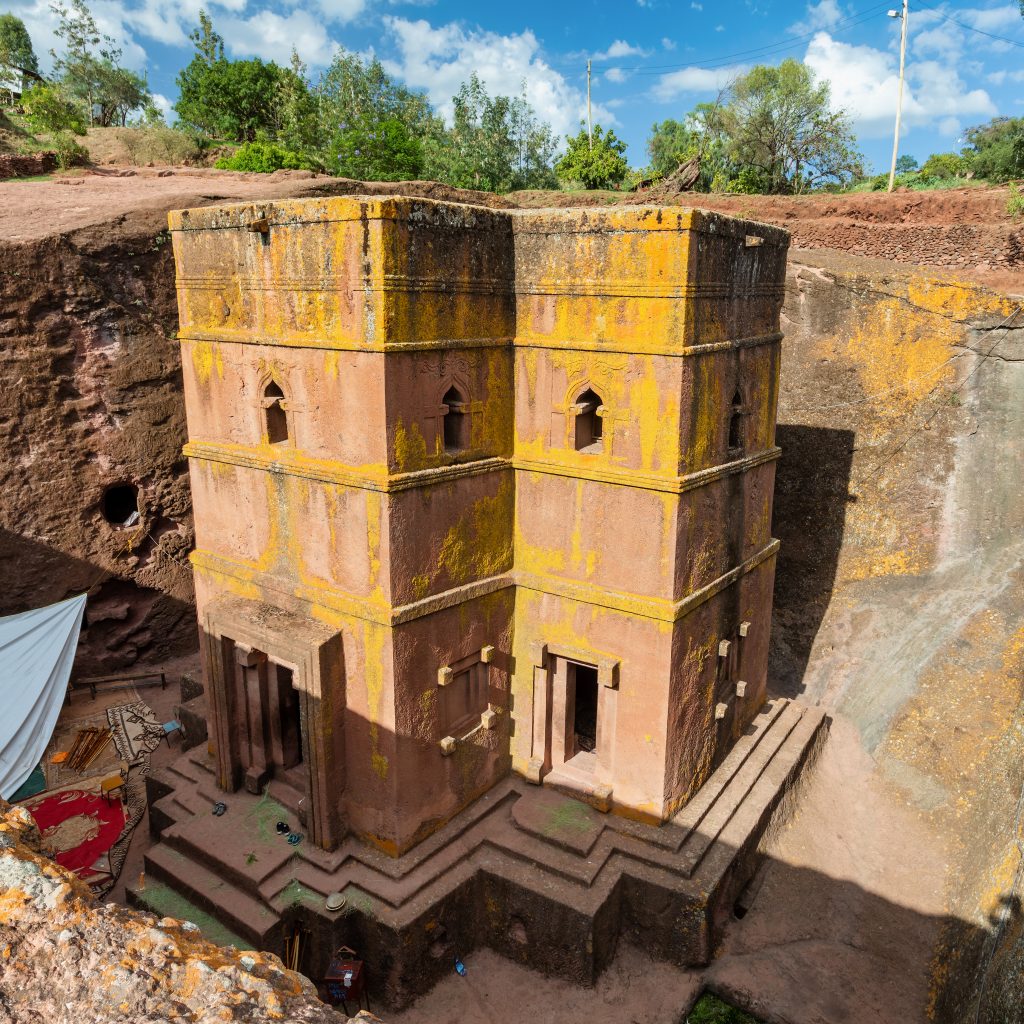 Location: Lalibela, Ethiopia
Belief: Coptic Christianity
Date Opened: 13th Century CE
The town of Lalibela in northern Ethiopia, towards Eritrea, is one of the holiest cities in the country and has been attracting Coptic pilgrims for over 800 years. Ethiopia adopted Christianity early in the 4th century CE.
What is distinctive about Lalibela are the 11 medieval churches in a mountainous region carved out of the rock, attributed to King Lalibela who wished to build a 'New Jerusalem' at a time when unrest made it hard for local Christians to perform their pilgrimage to the Holy Land.
Around the churches are openings to a series of caves and catacombs. One of the 11, Biete Medhani Alem (House of the Saviour of the World) is considered to be the largest monolithic (rock-built) church in the world and also holds the famous metal Lalibela Cross, used in ceremonies and processions by the Christian community. The structures are dissected by a small river which the local Christians named Jordan as a further reminder of the Holy Land.
The nearby ancient city of Aksum is famous for Muslims as the place where the Christian King Ashama ibn Abjar graciously gave refuge to Muslims fleeing persecution in Arabia in 614 CE. Furthermore, years later, the Holy Prophet Muhammad (sa) sent a letter to the King of Aksum inviting his community to join the fold of Islam which was well-received by the King. [1]
---
ENDNOTES
UNESCO World Heritage Sites, 'Rock-Hewn Churches, Lalibela' – http://whc.unesco.org/en/list/18