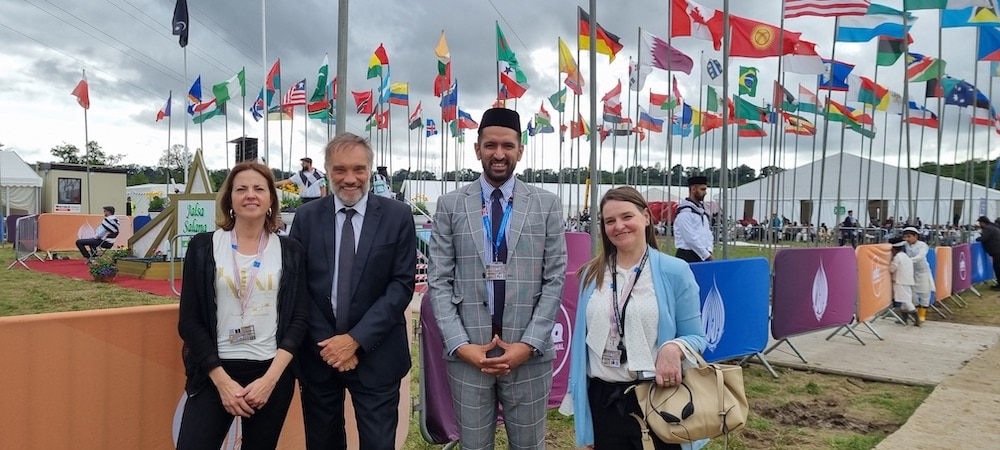 María Isabel Losa, UK
Interreligious dialogue is the key to establishing peace between nations, building bridges of understanding and, in turn, breaking down preconceived ideas.
Both the members of Ahmadiyya Muslim Community and its Fifth Caliph and spiritual leader, His Holiness Mirza Masroor Ahmad (aba), focus their efforts on positive cooperation and interaction, in order to promote and increase equal acceptance of all.
Love for all, hatred for none was the motto that resonated during the Annual Convention (Jalsa Salana) held by the Ahmadiyya Muslim Community in the south of England from July 28-30, 2023, with an attendance of more than 40,000 people. Religious leaders, politicians and diplomats also attended the event, in order to learn more about the peaceful teachings of the Muslim Community.
In order to promote the colloquium and communications, an interfaith event took place on 2nd of August 2023, hosted by the Ambassador of Argentina in the United Kingdom.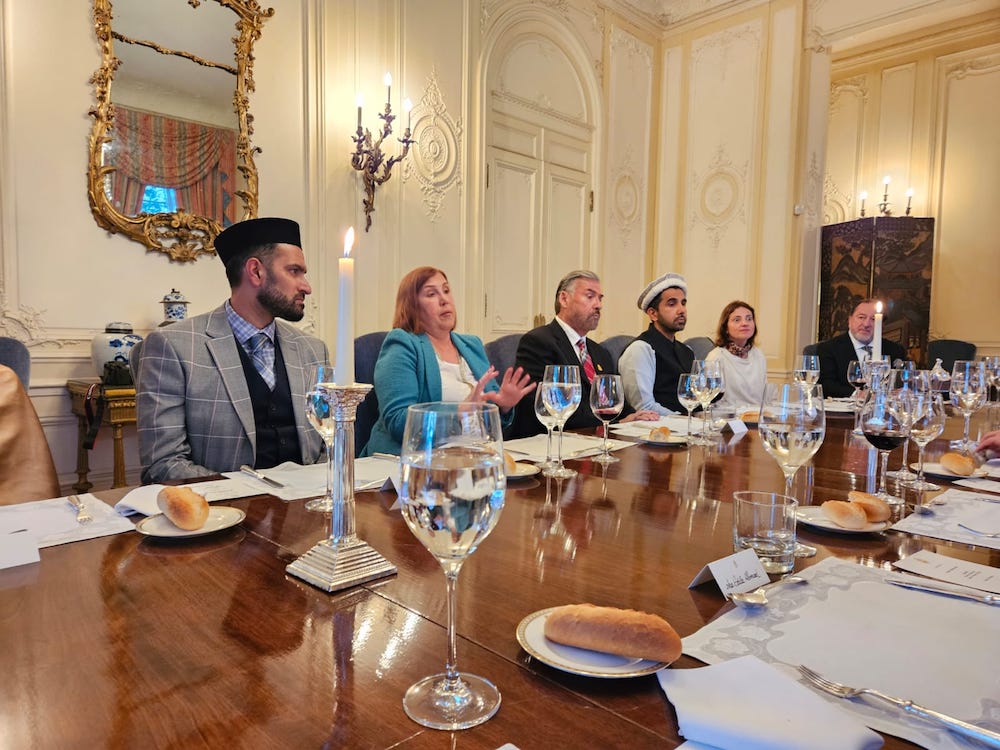 It was the final event in the series of events that have taken place during and after the Annual Convention (Jalsa Salana) held in England.
The meeting, which took place at the Argentinian Embassy in London, held by its ambassador, Javier Esteban Figueroa, was attended by prominent personalities of the religious world, among them the Catholic Archbishop and Apostolic Nuncio in Great Britain, Miguel Maury Buendia, representing the Catholic Church; Marwan Gill, Imam and spokesperson of the Ahmadiyya Muslim Community in Argentina and Chile, as well as the imams of Bolivia and Uruguay, Attaul Manan and Yousuf Khan, representing the Ahmadiyya Community in Latin America.
Also present were Nestor Soto Godoy, founder of ENOC, and members Frank Stanger and Mario Hormazabal, who work from Chile to establish bonds of friendship and union between people of different beliefs or ideas, through prayer and Christian teachings.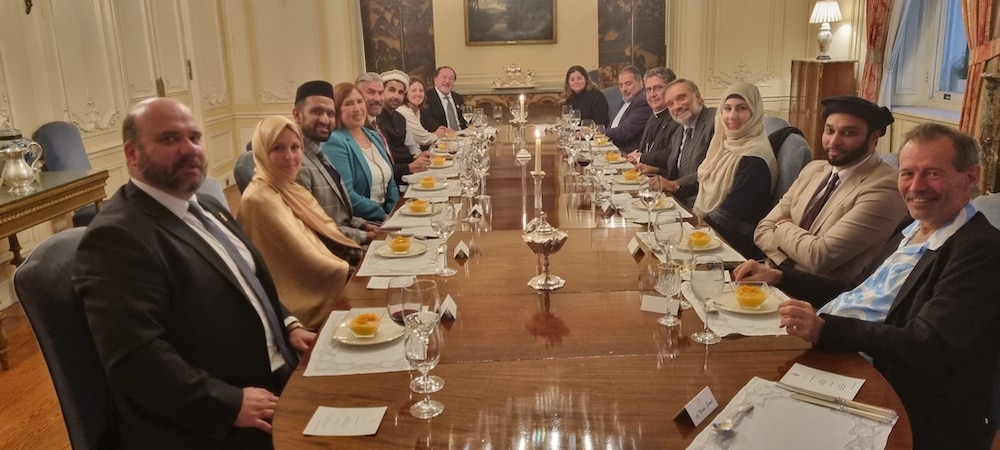 Other journalistic personalities from Argentina, Bolivia and London were also present.
The benefits of these initiatives become evident when religious leaders unite in a cordial and harmonious way, in order to sow the seeds of peace and love among all human beings. Recalling the common teachings of the prophets and presenting the many similarities present in the holy books, brings humanity together and reunites it, something vital and much needed in today's challenging and turbulent times.
---
About the Author: Originally from Spain, María Isabel Losa Serna accepted Islam Ahmadiyyat in 2012 and currently serves as the Deputy Editor of the Spanish edition of The Review of Religions.