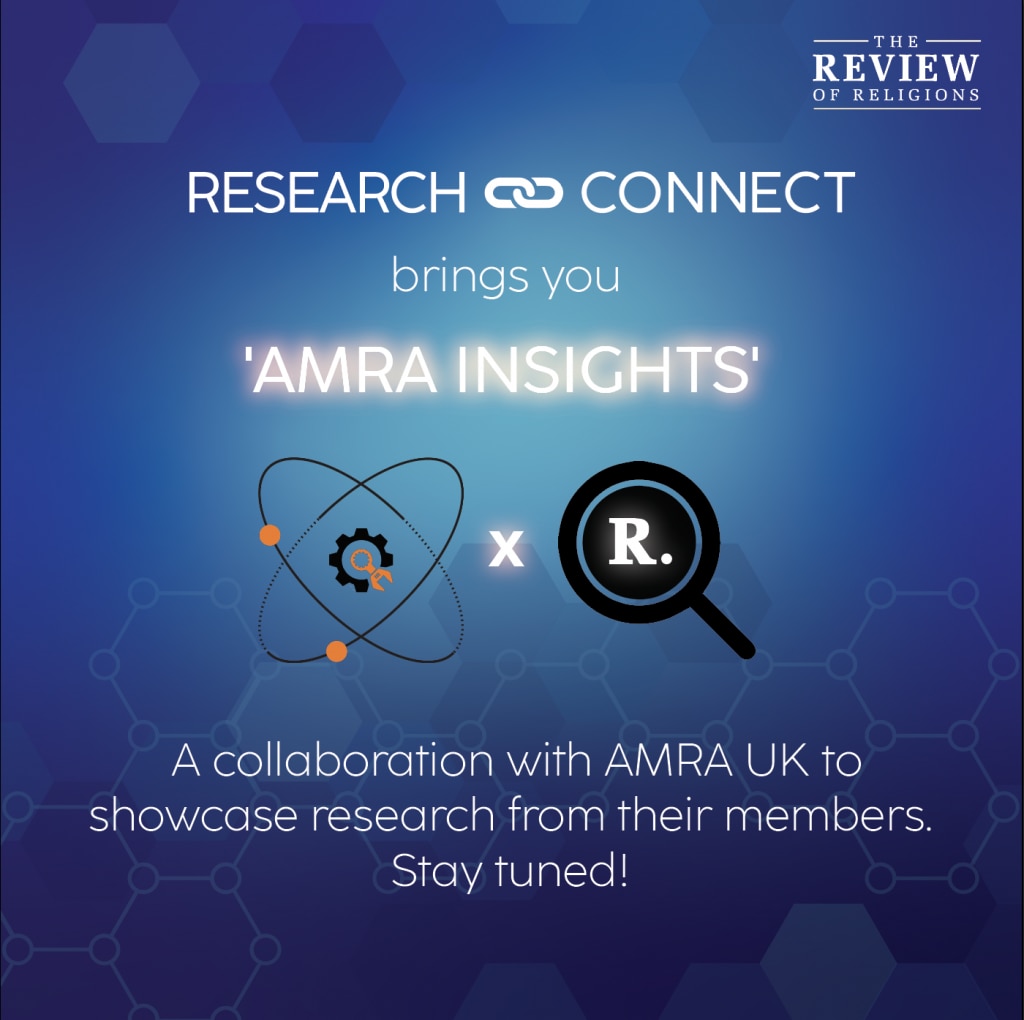 The Ahmadiyya Muslim Research Association (AMRA) UK is proud to be collaborating with The Review of Religions on its platform Research Connect, a dynamic, stimulating and open arena for the presentation of emerging research. As part of this, we are delighted to be launching an initiative called AMRA Insights, where AMRA as an organisation can directly contribute towards the Research Connect platform. 
AMRA is an organisation within the Ahmadiyya Muslim Youth Association (AMYA), encouraging Muslim youth to pursue careers in academia and push the boundaries of human knowledge. Its membership is wide-reaching, incorporating researchers in the fields of theoretical physics, renewable energy and medical treatment, through to economics, theology and ancient languages. There are few subjects or fields of study that do not feature within AMRA's wider membership and it is this diversity of research that we intend to disseminate within Research Connect.
Two years ago, the 5th Caliph of the Ahmadiyya Muslim Community delivered the keynote address at the 10th Annual AMRA Conference, a forum that brought together leading academics from around the world. Speaking at the event, His Holiness repeatedly stressed the importance of undertaking research not simply as a career option. The ambition outlined for AMRA researchers was far more profound:
"…having gathered here and held this conference, you must all consider it your mission to pursue excellence within your chosen field… You must reflect upon how you can develop a greater understanding of the world and develop new technologies or systems through which humanity can benefit."

Spurred by the words of His Holiness, we hope to showcase novel, innovative and ground-breaking research that can improve the world we inhabit through this platform. Stay tuned for AMRA Insights!
---
About the Author: Rizwan Safir is an archaeologist, researcher and curator currently serving as the Head of AMRA UK. He is also the Archaeology Section Editor for the Review of Religions and works as the Head of Research for Barker Langham, a heritage consultancy specialising in museums and exhibitions.