The Review of Religions conducted an interview with Imam Marwan Gill, currently serving the Ahmadiyya Muslim Community in Argentina, on the subject of life in Argentina during the Covid-19 pandemic. During this interview he spoke about what measures the country has taken to overcome the pandemic, what life is like being a Muslim where the majority of the population is of Christian faith, and how the Ahmadiyya Muslim Community is quickly becoming a source of inner peace and tranquillity.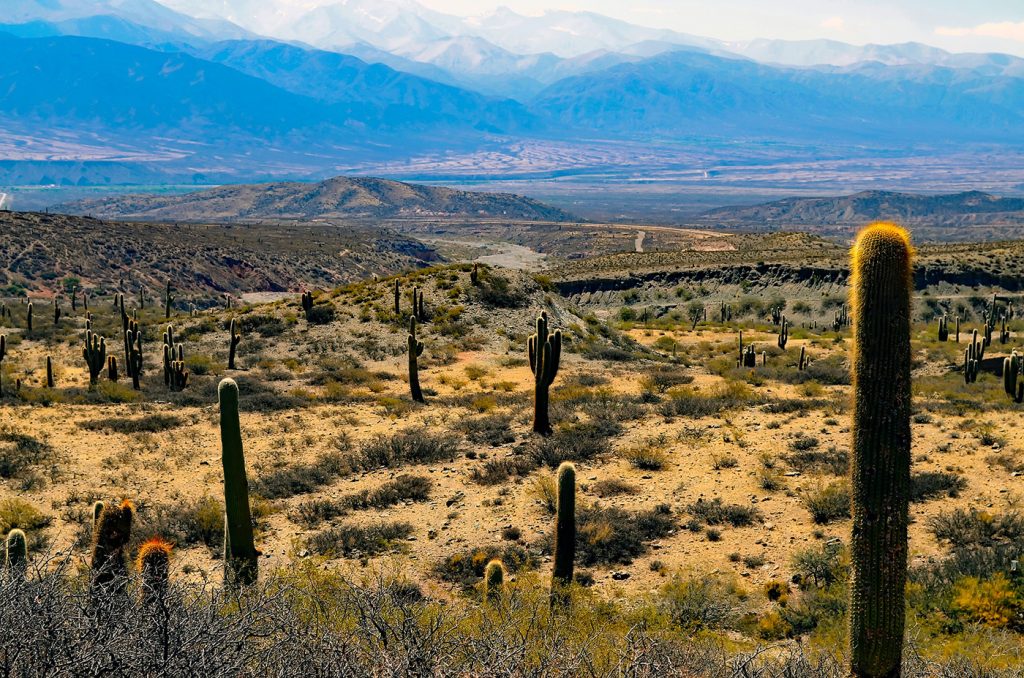 Argentina is the eighth largest country in the world and is one of the most bio diverse. It was also very quick to impose measures to contain the Covid-19 pandemic. What have been your observations as to how that was handled?
We have been in lockdown since 20th March and it will probably continue for at least 2 more weeks. Argentina, at the very initial stage with less than 50 casualties, took very strict measures which included, closing all borders and implementing complete lockdown. Even until today, in the capital, Buenos Aires, restrictions are in place in terms of going out, for example, children under 16 years old just recently got permission to go out for one hour on the weekends, whereas parks and public places continue to be closed now for more than 10 weeks.
Due to these strict and early precautionary measures, Argentina in comparison to other South American countries, has a lower number of casualties. In his statement at the early stages of COVID-19, President Alberto Fernandez underlined his policies and announced that the damage on the economy might be recovered later on, but the loss of lives will not be recovered.
In comparison to Europe, people have been more economically affected here. Before the Covid-19 pandemic, Argentina was already among the countries with the highest inflation in the world. Now with this pandemic, further thousands of families have slipped into poverty and many more will regrettably follow in the coming weeks. Besides the social and mental effects, Covid-19 has also caused immediate effects on the dining tables of many households here.
Tell us something about the various faiths in Argentina.
Argentina is one of the most multicultural and multiethnic countries in the world. In the 19th and 20th century, mass immigration from Spain, Italy and other European countries occurred, as well as some Arab countries, such as Syria and Lebanon. This mass immigration also resulted in religious diversity. The majority of Argentina belongs to the Catholic Church, but also other Christian communities are strongly presented here. Furthermore, after Israel and New York, the largest Jewish community in the world is to be found in Buenos Aires. In regards to Muslims, the number is estimated to be less than 1 million out of a total population of almost 45 million.
Has faith played any role during Covid-19 pandemic?
In my opinion, it is too early to say if the faith has played any role during the pandemic. The Holy Quran metaphorically explains that when people who are aboard a ship in the middle of the sea and are suddenly surrounded by storms, they start begging God for help. But as soon, they return to land safely, they again turn their backs towards God and indulge in disbelief.
However, my personal opinion is that Argentinians have more faith in God than many European nations. Therefore throughout the country, many different interreligious platforms came together to organise prayer events.
As a Muslim community, we have also received and are still receiving, many messages from people who want to know more about Islam in these times. Despite being non-Muslims, they have expressed how our published videos on social media were a source of inner peace and tranquillity for them in these worrying moments.
On the other hand, we have those people who say there is no change in their spiritual life and they still do not believe in God or their belief is merely lip service.
Prior to the Covid-19 pandemic, you did a social public experiment where you invited the people to ask you any question about Islam. How was the response?
I must admit that beforehand I was a bit nervous and uncertain how the reaction would be. I was expecting that either people will approach me in a negative manner or they might ignore my invitation completely. But, by the grace of Allah, I was so wrong. Many people approached me with big smiles on their faces, hugged me and congratulated me for this initiative to remove prejudices and misconceptions about Islam. Many people came up to me and admitted that they have certain doubts about Islam and it was their first time ever talking to a Muslim. The most common questions were about violence supposedly in the name of Islam or the role of women in Islam. Surprisingly to me, many people also confused the Arab culture with the universal teachings of Islam, while others considered Islam to be a religion just for Arabs.
Hence, overall people had very little or no knowledge at all about the true values of Islam. So, I think by the grace of Allah, the initiative was very helpful to remove their misconceptions and convey the true teachings of Islam.
How much has your work as an Imam and in general the Community been affected by the Covid-19 pandemic?
Being a Community in its very initial stage, it was a big challenge to adapt to the new situation. Our Community here is like a small toddler, who has just started walking. Just 2 and half years ago our Community was introduced and established in Argentina. Hence, you can imagine the challenge: for half of the 20 new converts, this year was their first Ramadan ever. So they required a lot of moral, spiritual and intellectual guidance and support. During such times in an underdeveloped country, it is very hard to maintain contact with everyone as not everyone has access to the internet or virtual platforms.
Nevertheless, we published daily video clips and material during Ramadan, containing moral and spiritual guidance. Also, during the month of Ramadan, we would study the Arabic words and the translation of the whole prayer. Furthermore, regular meetings were held on virtual platforms. As a community, we also had the opportunity to distribute food items to canteens where the poor and less fortunate could eat for free.