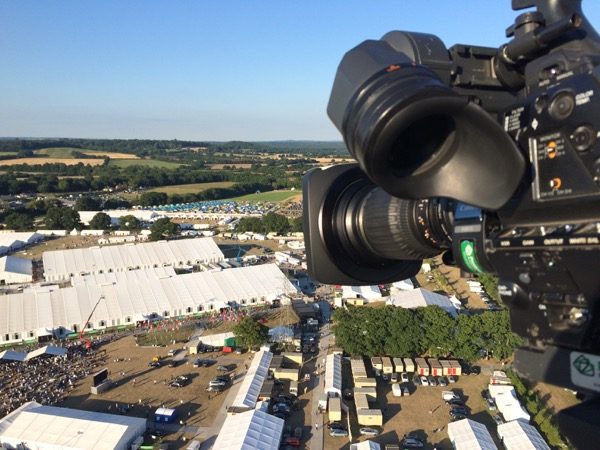 Sarah Waseem, UK
Every year I have been blessed to be able to attend the International Jalsa Salana (Annual Convention) held in the UK, apart from the year that my youngest was born, towards the end of July. This year, like that, I am watching the proceedings from home. My emotions are mixed- some sadness that we were unable to hold a Jalsa at Hadeeqatul Mahdi this year, but also immense gratitude to the Fifth Caliph and Worldwide Head of the Ahmadiyyat Muslim Community, His Holiness, Hazrat Mirza Masroor Ahmad (aba), that he has arranged for the world wide Ahmadiyya Muslim community to be a part of Jalsa Salana 2020, albeit at a virtual level..
Being able to attend Jalsa in person is a truly blessed experience. It is a chance to connect with old friends and most importantly, to be able to hear inspirational addresses by learned scholars of the Community. The highlight is of course is listening to the addresses of His Holiness (aba). Most years I have been blessed to be able to serve with MTA international as part of the Ladies' Production team. I am only one of hundreds of women who give their time voluntarily. Our work at the Jalsa site is very demanding – physically and emotionally. The site is large and we have to carry camera equipment across the whole site as we film pieces for broadcast. There is a very short turnaround to get pieces edited and approved before they go out for transmission. We are a small team, so you can just imagine how much effort goes into MTA broadcasts. Most of the workers are volunteers and preparations start months before Jalsa.
These three days watching from home affords me a chance to connect with the Jama`at as a whole. That Jalsa when my son was born, all of my family and most of my friends were at Jalsa. I was very grateful that through MTA I could watch all the proceedings. This year however, I am joined by Ahmadis across the world, as we watch programmes broadcast from various Jama`ats in celebration of their previous Jalsa Salanas. Documentaries detail the progress of the Community and remind us that Ahmadiyyat has indeed spread to the four corners of the world
I do miss that sense of excitement that one has while being on the Jalsa site. You know Jalsa has really started when the sun sets on the Thursday evening . The azan (call to prayer) is called and then there's that overwhelming feeling of security when word goes around that 'Huzoor is on the site' for the evening prayers. We hear Hazur's (His Holiness (aba)) 'salaam' (greeting of peace) over the loud speakers and then his voice as he leads the evening prayers. Suddenly everything feels real, warm and welcoming. Our spiritual father is there and we are being held in the warm embrace of his prayers .
As I sit in the comfort of my home I miss not being able to stay on the site as I have been blessed to do so for some years now. I miss offering Fajr (predawn) prayer) behind Huzoor (aba). Even though Jalsa happens during the summer months, it can be quite cold in the mornings as we walk over to the main Jalsa site. The grass is usually wet, cold and slippery; but that doesn't dampen the spirits of those making their way towards the Jalsa marquee. . The silence is punctuated only by the occasional greeting of 'Salam' as we file in.
I am watching the interviewers presenting live from the Baitul Futuh studios and from the Islambad and Hadeeqatul Mahdi sites, and I am so impressed by the effort that goes into producing these excellent programmes. I know that they will have worked all day without much rest, and gone to sleep late and risen early in order to ensure that we at home are able to collectively join in Jalsa this year.
This year, because of Covid19, we are all experiencing Jalsa in circumstances that we could not have dreamt could be possible. But as a Community, we are sharing in this together, in a way that we have never done before. This is indeed a Jalsa to remember.
The last day of Jalsa is always a sad experience. It feels like we are leaving a protective spiritual bubble and re-entering the world again. I think I'll be feeling the same upon the completion of the address by His Holiness (aba) on Sunday.