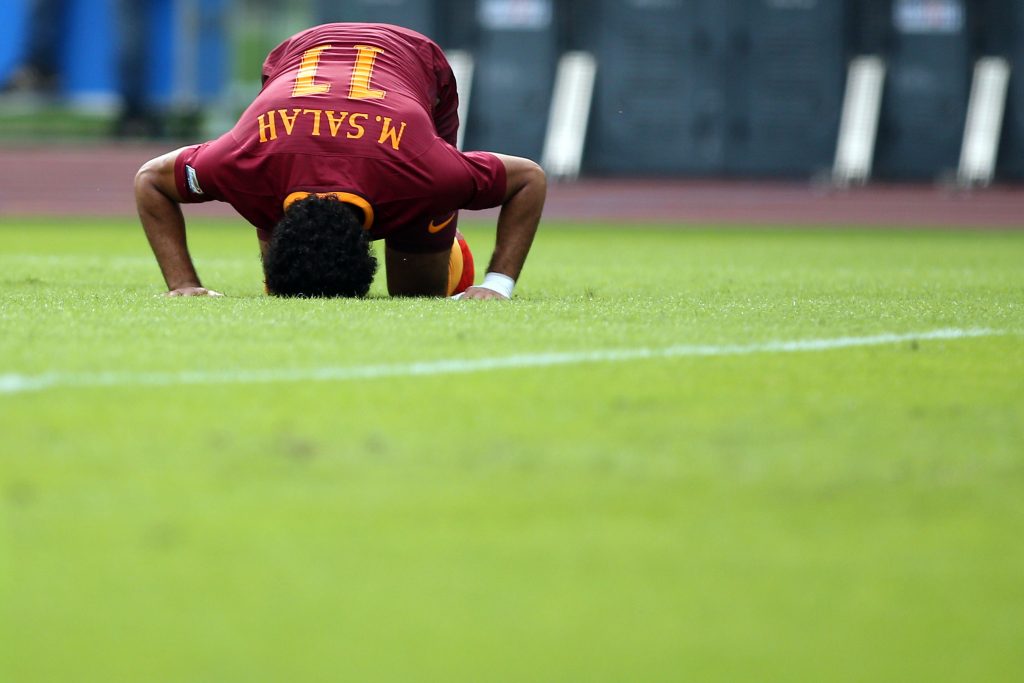 Shahzad Ahmed, United Kingdom
'To see football fans, make a chant like that seemed like somewhat of a watershed moment, where Muslims were starting to become normalized…'
The Review of Religions speaks to Salma Mousa from Stanford University on their fascinating study on effective measures to counter Islamophobia.
Sadly, Islamophobia and prejudice against Muslims is an on-going and dangerously growing problem for the millions of Muslims living in the United Kingdom. In a recent report published by Tell MAMA, an organisation which helps tackle anti-Muslim hatred in the UK, there was a shocking 692% increase in anti-Muslim hatred in the UK following the terror attack in Christchurch New Zealand.[1] More recently, a deeply concerning report revealed that almost half of the Conservative Party members believe that Islam is 'a threat to the British way of life.'[2] If this is the mindset of those who wield the most influence and authority in shaping and forming the future of our country, then unfortunately this issue doesn't seem to be going away any time soon. And while it will take enormous practical measures and a concerted effort to get rid of such anti-Muslim sentiments that have long been festering in our society, every now and then we witness a glimmer of hope and reassurance that such a thing is indeed possible.
One such example was recently observed in the city of Liverpool. The prolific contribution of Mohammad Salah's football prowess has no doubt led to the resurgence of Liverpool FC, culminating in the champions of the Premier League this year. But while Salah alone cannot be accredited for the success of Liverpool FC, as after all football is a team sport and no player is bigger than the team itself, there is one achievement for which perhaps he takes a large share of the credit. A recent study conducted by a team of researchers at Stanford University showed that Mohammad Salah's success on the pitch had a significant impact in reducing Islamophobia in the city of Liverpool, particularly amongst its fans.
At a time of increasing racial and religious discrimination, The Review of Religions spoke to Salma Mousa, a post-doctoral fellow at Stanford's Immigration Policy Lab and Center for Democracy, Development, and the Rule of Law, and co-author of the research to learn more about their fascinating research.
SA: Firstly, thank you so much for taking time out and sharing your insights about your recent study. For the benefit of our readers, if you could first tell us a little bit more about the study itself; what inspired your team to conduct this research? And why Mohammad Salah?
SM: When we saw a video of LFC fans singing 'If he scores another few then I'll be Muslim too… sitting in a mosque is where I want to be…' we started to take seriously the idea that Salah was reducing Islamophobia. To see football fans, make a chant like that seemed like somewhat of a watershed moment, where Muslims were starting to become normalized. Various media outlets and pundits speculated as much, but we wanted to use our methodological training to put that idea to the test.
SA: As a result of your study, how bad do you think the situation is in terms of the prejudice and anti-Muslim sentiments in the UK, or even the particular region of England you were analysing?
SM: There has been a clear spike in Islamophobic (and racist) incidents in the UK after Brexit. Merseyside was an interesting case for us, as the county ranks highly for hate crimes, and yet there is a view of Merseyside as a cosmopolitan, welcoming, and diverse port city that seems deeply ingrained among Scousers. It might very well be the case that this historic and cultural backdrop made Merseyside and LFC fans more receptive to a figure like Salah.
SA: Following on from that, what has the 'Salah effect' done to alleviate the situation based on your study?
SM: We find that Merseyside experienced a drop of 16% in hate crimes relative to what we would have expected based on trends in similar counties. There was no similar effect on other crime types – only hate crimes. We also found a 50% drop in anti-Muslim tweets posted by LFC fans relative to fans of other Big 5 clubs. Lastly, using a survey of over 8,000 LFC supporters on Facebook, we found evidence that sheds light on the psychological mechanism behind this effect. We find that neither reminding people of Salah's success, nor his 'nice guy' personality, has an effect on attitudes toward Islam in Britain. But, when we remind people that he is a practising Muslim, they report more positive attitudes regarding the compatibility of Islam in Britain. This suggests that making a clear link in people's minds between a particular celebrity, and the broader community they belong to, can help positive attitudes to extend beyond a particular individual.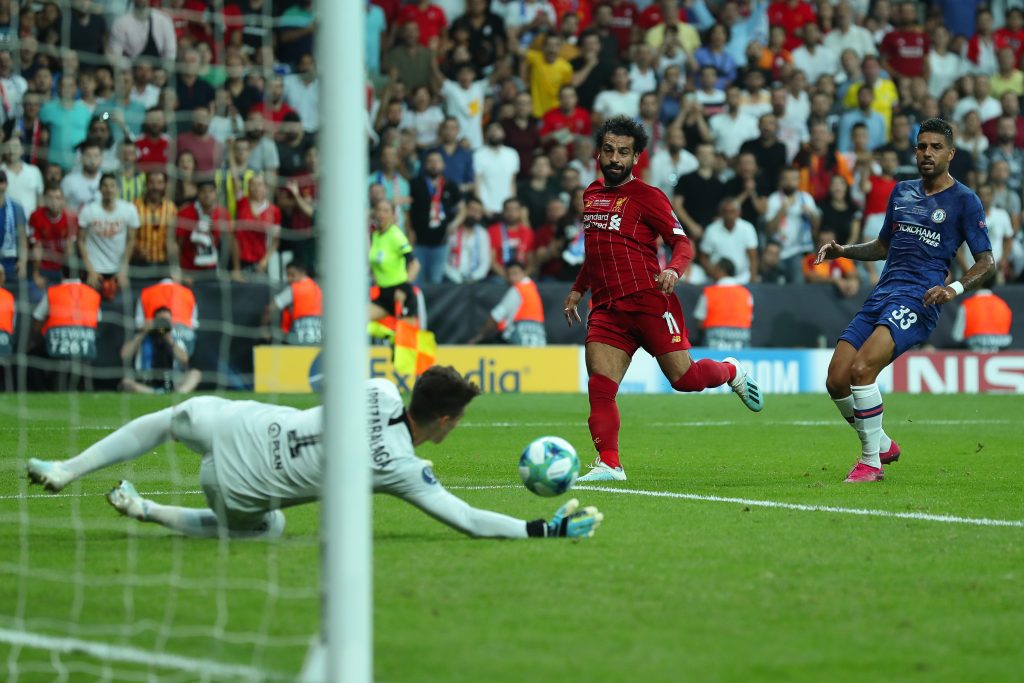 SA: Could you tell us a little bit more about the results from the perspective of an empirical analysis? For example, what kind of statistics were you looking at and what did they reveal? What kind of challenges did you come up against in a study of this nature?
SM: We wanted to focus on real-world behaviours – hate crimes and hate speech (results explained above). The main challenge of this study is constructing a reasonable counterfactual. What would have happened if Salah never joined LFC? How can we pin down these increases in tolerance to Salah? To do that, we had to construct a 'control group' by looking at similar counties and populations (e.g. Everton fans) to reasonably predict what would have happened had Salah not joined.
SA: The English Premier League is filled with countless Muslim players; Pogba, Ozil, etc., why does Salah stand uniquely different?
SM: Based on our survey experiment, we believe Salah's public religiosity is doing a lot of the work when it comes to prejudice reduction. There is no getting around the fact that Salah is a 'typical' Muslim – he prays on the field after scoring, his daughter's name is Mecca, and his wife wears a headscarf. The salience of Salah's Muslim identity helps people to change their views of Muslims more broadly. At the same time, Salah was playing fantastically well (and so was LFC) during the study period, so it is probably fair to say that played a role in fans' perceptions of Muslims and Islam. Salah also benefited from generally positive media coverage, as opposed to other minority players (e.g. Raheem Sterling). It's hard to say what would happen if Salah stopped scoring, or why the media chooses to portray certain public figures positively or negatively. We also think that it helps Salah to avoid being political. By definition, taking a political stance will polarize fans, and could dampen the positive effects we see here. In contrast, we see Pogba portrayed negatively by the media coupled with poor performances at the team and individual level, and with Ozil, we see uneven performances and controversial political stances that may polarize fans.
SA: Finally, based on your study, what recommendations would you give to communities and authorities where prejudice is rife as to how they can establish meaningful contact with individuals from stigmatised groups who can be perceived as role models?
SM: We need a lot more evidence on which tools work best for prejudice reduction. But it does seem that positive, cooperative intergroup contact – for instance, between teammates, classmates, or co-workers – is promising. The more opportunities to encounter people from diverse groups over a shared interest or goal, the better. Ideally, that contact should involve equal power status, a common goal, cooperation, and endorsement from communal authorities on both sides.
Where such contact is not possible, our research points to the potential for exposure to people from stigmatized groups to reduce prejudice through mediated contact (e.g. through TV shows, or exposure to celebrities). An open question for us is the conditions under which these public figures can shape perceptions – what if they aren't 'role models' or if they have a bad day? We hope to investigate this in our future projects!
SA: Thank you very much for taking your time out and giving us invaluable insight into this fascinating research.
Reflection
After speaking to Salma, it was clear that the most crucial element of the study pivoted around the importance of role models and its direct impact on our society. But as a Muslim, when it comes to role models, there can be no better example and perfect model for us than that of the Holy Prophet(sa) of Islam. Studying his life beautifully illustrates how he embodied the Quranic teachings. Through his moral excellence and superior character, he was able to not only attract others to his faith, but also transform the hearts of even the staunchest of enemies. The Holy Qur'an has repeatedly exhorted believers that the most effective means of combating hatred and hostility is through one's own impeccable and exemplary character:
'And good and evil are not alike. Repel evil with that which is best. And lo, he between whom and thyself was enmity will become as though he were a warm friend.'[3]
In recent years, the influx of immigrants into Europe, particularly from the Middle East, has unfortunately further fuelled anti-Islamic sentiments in the West. Due to the mindless actions of a tiny, misguided minority of so-called Muslims, there is a growing concern that Islam is incompatible with Western values and that Muslims cannot successfully integrate into the West. However, nothing could be further from the truth. His Holiness Hazrat Mirza Masroor Ahmad (aba), the worldwide head of the Ahmadiyya Muslim Community, in his numerous keynote addresses across Europe has spoken at length and granted invaluable guidance on this important issue. Whilst alleviating the concerns of non-Muslims by elucidating the beautiful and peaceful teachings of Islam, His Holiness has continuously reminded Muslims living in the West of their responsibilities and the key role they can play. Whilst delivering an address to over a thousand dignitaries and guests at the annual convention of the Ahmadiyya Muslim Community in Germany, His Holiness (aba) stated,
'On the other side, immigrants also have great responsibilities in their new countries. As I have said, they must seek to contribute to their new society and strive to integrate. They should not isolate themselves or cut themselves off from the local community but should serve their adopted home and work towards its continued development and progress. Together, we must seek to find ways in which people of different backgrounds and heritages can live together harmoniously.'[4]
Thus, integrating into society and striving to serve the local community is undoubtedly a vital tool in helping to remove misconceptions and prejudice. However, one does not necessarily need to enjoy a celebrity status, or even be a supremely talented footballer in order to have a significant impact on others, because as the study suggested that even our positive encounters with neighbours, work colleagues, and classmates are important and effective. For example, a recent report by the Woolfe institute warned that the increasing trend of working from home during the lockdown could risk going 'back into isolated silos' and lead to an increase in racism and prejudice.[5] This proves just how vital even an environment like the workplace is in improving community relations and breaking down misconceptions.
As Salma mentioned, there remains a vast scope of further research into this area and it is extremely challenging to identify any one particular tool that can be the most effective in reducing prejudice. But what we do know is that every Muslim in their respective spheres of life through their personal examples, constructive contribution, and positive interaction can make a significant impact in dispelling negative attitudes, ignorance, and prejudice.
About the Author: Shahzad Ahmad is Associate Editor of The Review of Religions. He also serves as an Imam of the Ahmadiyya Muslim Community. He studied BA English from University of Greenwich. He appears regularly as a panellist on various programmes on Muslim Television Ahmadiyya International (MTA) including on 'Islamic Jurisprudence'.
ENDNOTES
https://tellmamauk.org/the-impact-of-the-christchurch-terror-attack/
https://www.theguardian.com/news/2020/sep/30/half-of-conservative-party-members-believe-islam-is-threat-poll-finds
The Holy Qur'an, 41:35.
https://www.reviewofreligions.org/14418/muslim-migrants-and-integration/
https://www.bbc.co.uk/news/uk-54937713