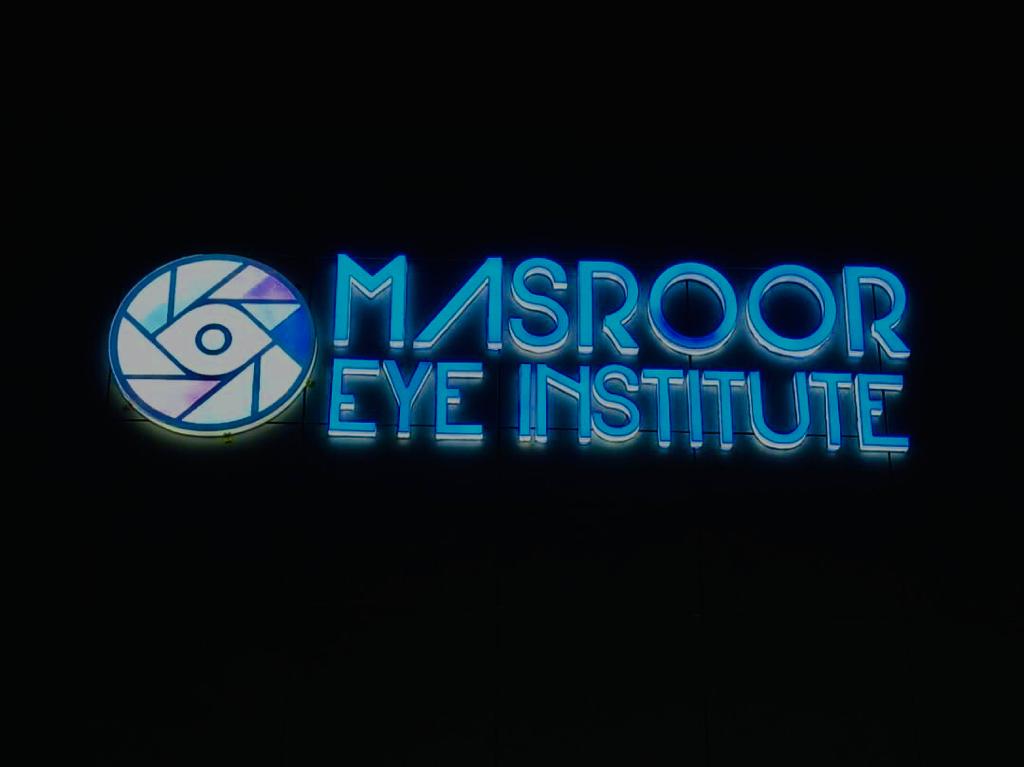 Majlis Ansarullah UK
The Third Caliph, Hazrat Mirza Nasir Ahmad (rh) undertook a historic tour of West Africa, beginning on April 4th, 1970. While in The Gambia, he received the following divine revelation: 'One hundred thousand pounds should be spent for the welfare of African countries.'
Later, when the Caliph travelled in London, he made an appeal for donations to the Jama'at (Community) for a fund which he named the Nusrat Jahan Reserve Fund. Its purpose was to finance the Nusrat Jahan project, which was to build schools, hospitals and clinics in remote areas and where such facilities were often unavailable. He also urged doctors and teachers to dedicate themselves in order to serve in this project.
Burkina Faso is one such country that has greatly benefitted from the Nusrat Jahan Scheme. In Burkina Faso, eye clinics have been run by the Ahmadiyya Muslim Community, and its auxiliary organisation Majlis Ansarullah (Ahmadiyya Elders Association) has historically been supporting this scheme through Humanity First.
On the 75th anniversary of Majlis Ansarullah, a pledge of £500 000 was made to the Fifth Caliph and Worldwide Head of the Ahmadiyya Muslim Community, His Holiness, Hazrat Mirza Masroor Ahmad (aba), to be used for any project in the world. His Holiness (aba) advised that this donation should be used to establish a purpose-built eye institute in Burkina Faso.
It is estimated that 2% of the total population, or 340.000 people in Burkina Faso suffer from blindness. According to the rapid survey of Avoidable Blindness conducted in 2011, 8% of people over 50 are affected by blindness and 17% live with low vision.
Neglected tropical diseases such as trachoma and river blindness are also a major health problem in Burkina Faso.
It is estimated that 16 million people are at risk of contracting one or more of these debilitating diseases which, if left untreated, can lead to blindness.
Furthermore, according to a report from the World Health Organization (WHO) [1], as of 2017 there were 20.0 million onchocerciasis infections worldwide. Of those who contracted this disease, 1.15 million experienced vision loss. Furthermore, the WHO reports,
'Onchocerciasis occurs mainly in tropical areas. More than 99% of infected people live in 31 countries in sub-Saharan Africa: Angola, Benin, Burkina Faso, Burundi, Cameroon, Central African Republic, Chad, Republic of Congo, Côte d'Ivoire, Democratic Republic of the Congo, Equatorial Guinea, Ethiopia, Gabon, Ghana, Guinea, Guinea-Bissau, Kenya, Liberia, Malawi, Mali, Mozambique, Niger, Nigeria, Rwanda, Senegal, Sierra Leone, South Sudan, Sudan, Togo, Uganda, United Republic of Tanzania.' [2]
This data from the WHO underlines the urgency of offering quality care to the population in West Africa, and thus preventing millions of people from losing their sight.
Objective of the Institute
The mission of the institute is to create a state-of-the-art facility for patients to receive the highest level of eye-care, serving not just the local population but also that of surrounding countries. The institute will also acts as an educational platform, with on-site and remote learning available for local doctors and nurses. This will help in achieving the goal of a self-sustaining institute by raising the standards of eye care in the coming years.
The institute will benefit from specialists who are able to carry out sensitive eye operations and teach various skills of eye surgery.
To ensure the institute is equipped and staffed to the highest quality, an International Faculty has been established, comprising of leading eye specialists from the Ahmadiyya Muslim Community around the world. Their collective experience which includes previous projects in Africa grants them an understanding of what equipment would be most suitable, and the ability to establish key contacts within the country to help support the project.
In terms of facilities, it will be equipped with 2 operating theatres, 6 consultation rooms, 8 bed wards, 6 private rooms, a pharmacy, a 100+ seat auditorium, a catering area and a large parking lot.
Equipment has already been sourced from leading manufacturers following extensive discussions with local doctors and the International Faculty that has been established for this project.
Construction Progress
The build is near completion after overcoming delays caused by the Covid-19 pandemic. By the end of the year all equipment will be installed and the staff will be in place to start clinical activity.
We will also be hosting an Ophthalmology conference for the leading eye specialists in the region as well as local government officials. This will help us launch the institute and generate greater awareness in the community. Members of the International Faculty will be present at this event, and along with our local staff, they will provide a tour of the MEI.
The following website provides more information about the institute and the status of its construction: https://mei2020.org/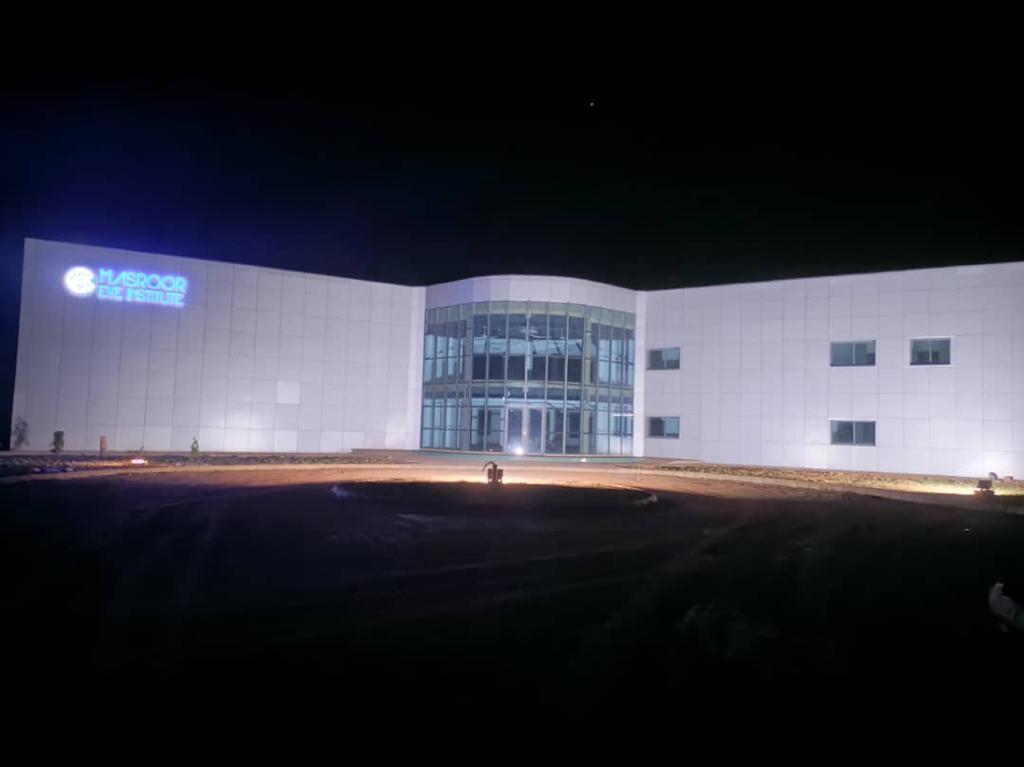 The Caliph's Expectations for this Project
During the Annual Ijtema (gathering) of Majlis Ansarullah UK, the President of Majlis Ansarullah UK said:
'Initially when we had promised half a million pounds, the plan was to make an eye-clinic. And then when His Holiness very graciously allowed us to name it "Masroor Eye Institute", at that time he smilingly remarked that you are naming it after me… "اسکی لاج بھی رکھنا" which means that make sure that this institute becomes a source of honour.'
In 2019, a minister attended the Jalsa Salana UK and had the opportunity to meet the His Holiness, the Caliph (aba), who told him:
'This will be the best facility not only in Burkina Faso but for the whole of West Africa.'
---
ENDNOTES
[2] https://www.who.int/news-room/fact-sheets/detail/onchocerciasis