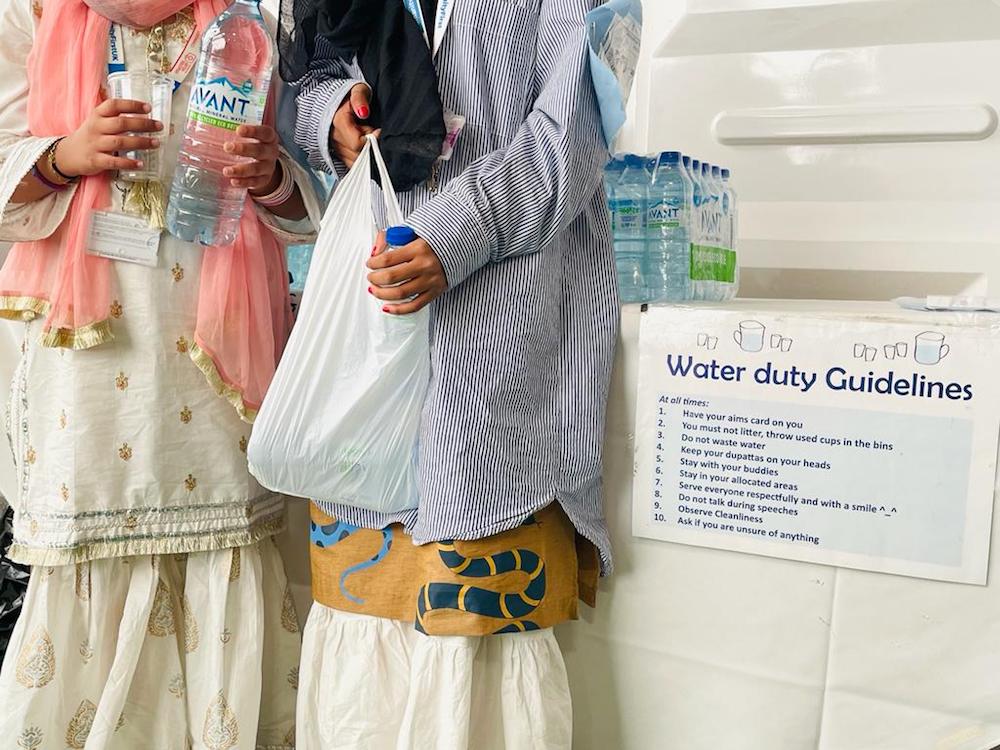 We approached a group of young girls gathered around a table within the main Women's Jalsa Marquee, listening diligently to the instructions of their team leader, eager to get started.
We spoke to Bareerah (aged 9) and Tehmida (aged 10) who have a very important job this Jalsa Salana: keeping everyone hydrated in this unusually scorching summer.
They missed out on their duty last year as the attendees for Jalsa Salana were limited due to Covid guidelines. However, they say, they enjoyed the coverage from home.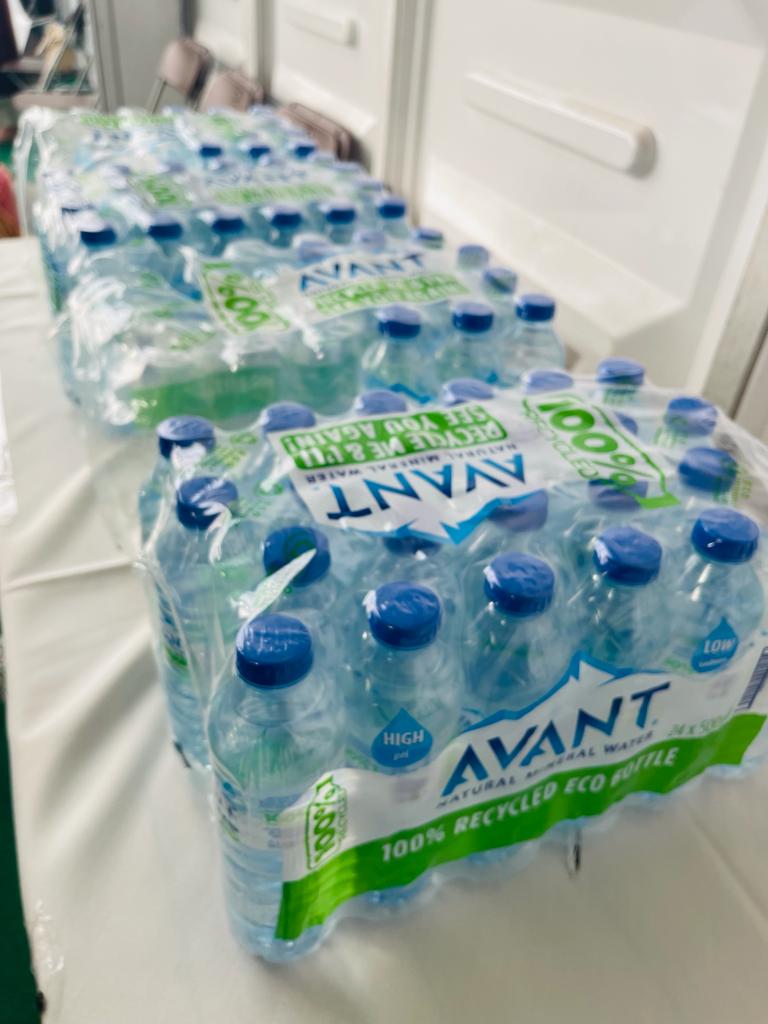 This year they are excited to be back and help out. When asked what it is they particularly enjoy about Jalsa, without hesitation they replied, their duty which is 'really fun!' They carry water bottles around their designated areas, handing them out to the attendees of Jalsa Salana, proudly wearing their duty badges and most importantly, a big smile.
They mention that they only get to see some friends and cousins at events such as Jalsa, which makes it extra special.
The hustle and bustle of children at Jalsa Salana this year is a warm and welcoming sight.