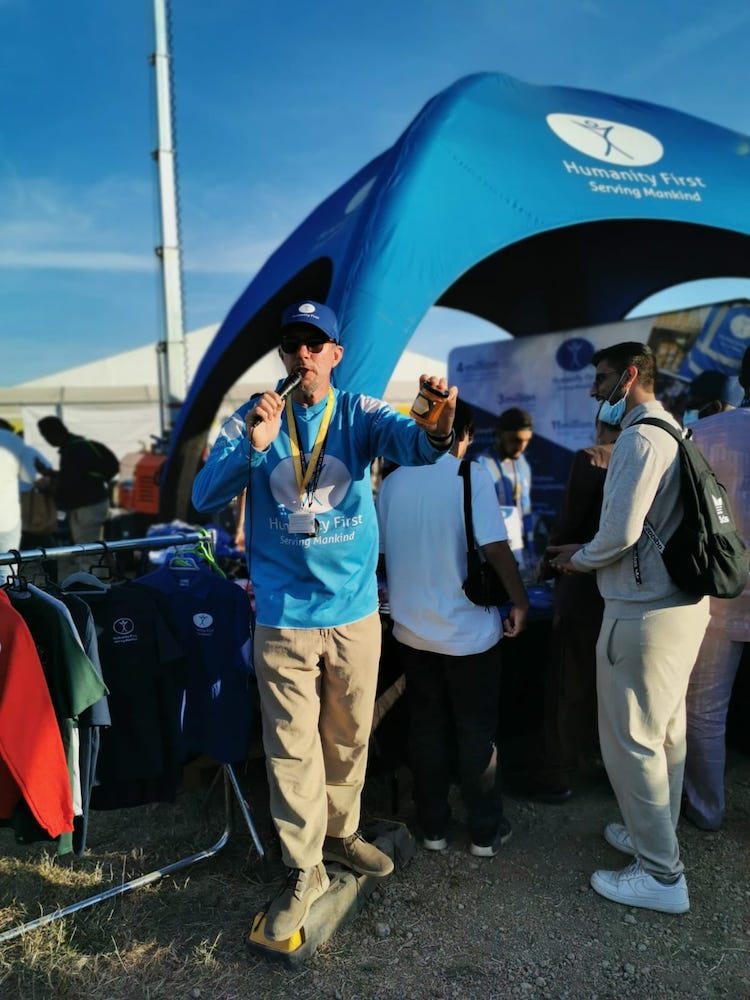 'Hadeeqatul Mahdi honey! Come get your Hadeeqatul Mahdi honey! Don't miss out – gather round, gather round!'
Like an East London Street market vendor in full voice (minus the cockney), Kaleem Edwards stands aloft on a concrete block, microphone in hand, beckoning the endless crowds towards the Humanity First stall. Surveying the crowds, he looks out for any passers by that make eye contact, swiftly homing in on the potential target.
'Come around sir! Don't miss out on this unique product – local honey produced here in Hadeeqatul Mahdi!. Only a few bottles remain'
Conscious of the growing crowds in the Bazaar, I try to steal a minute of his time to find out more. Not only is Kaleem acting as salesman during Jalsa, but he is intimately involved in the production process.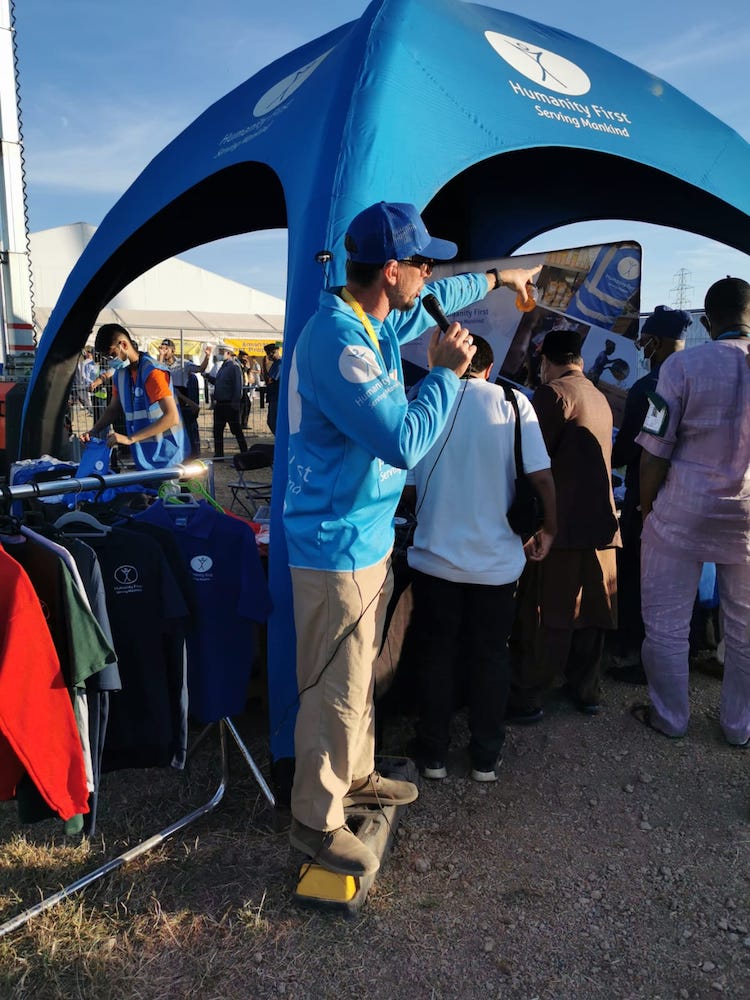 'During the spring period, I am here almost every day with the bees'
He points in the distance towards a row of trees, signalling where the beehives are situated.
'Its less than half a kilometre from here. All proceeds from the sale of these bottles go to Humanity First'
Which brings us on to the price. At £10 per bottle, most would baulk at the price, but the sale of these bottles are directed towards international projects that benefit thousands, providing water, education, shelter, medicine and more through the renowned NGO Humanity First.
I take leave of Kaleem as he must return to the masses, not before picking up a bottle of my own though.