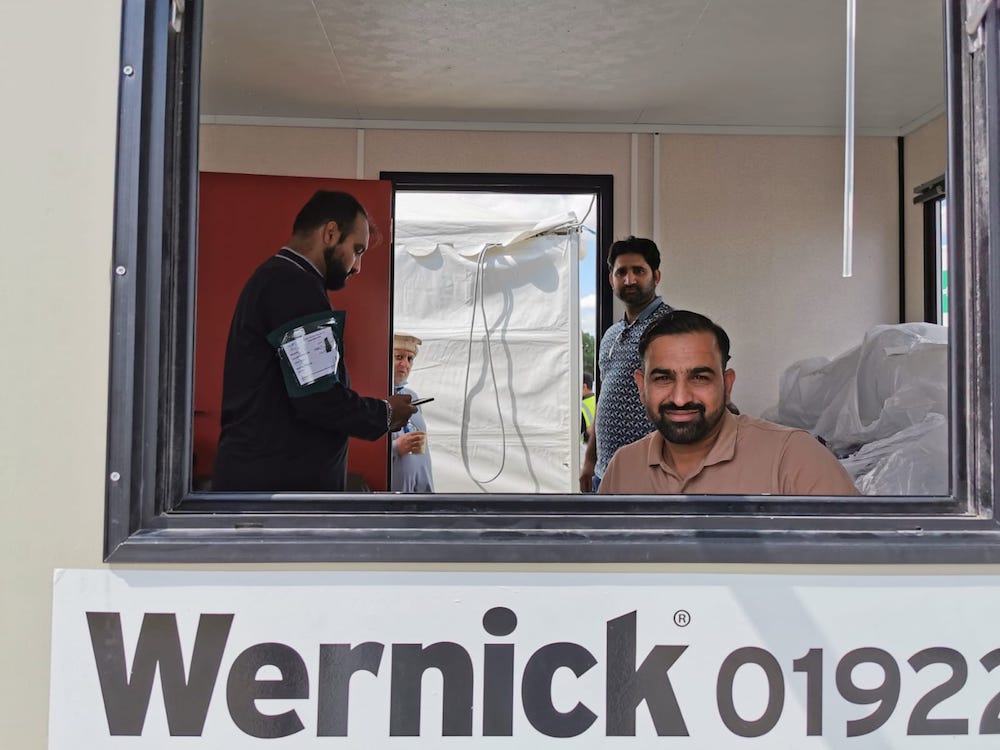 Tucked away in a porta-cabin-come-office on the far side of the Jalsa site is Mobeen Razzaq. A Network Rail worker by day, Mobeen has volunteered in the accommodation department during Jalsa for the past 16 years, issuing pillows, duvets, mattresses and any other bedding requirements to ensure guests are recipients of maximum comfort.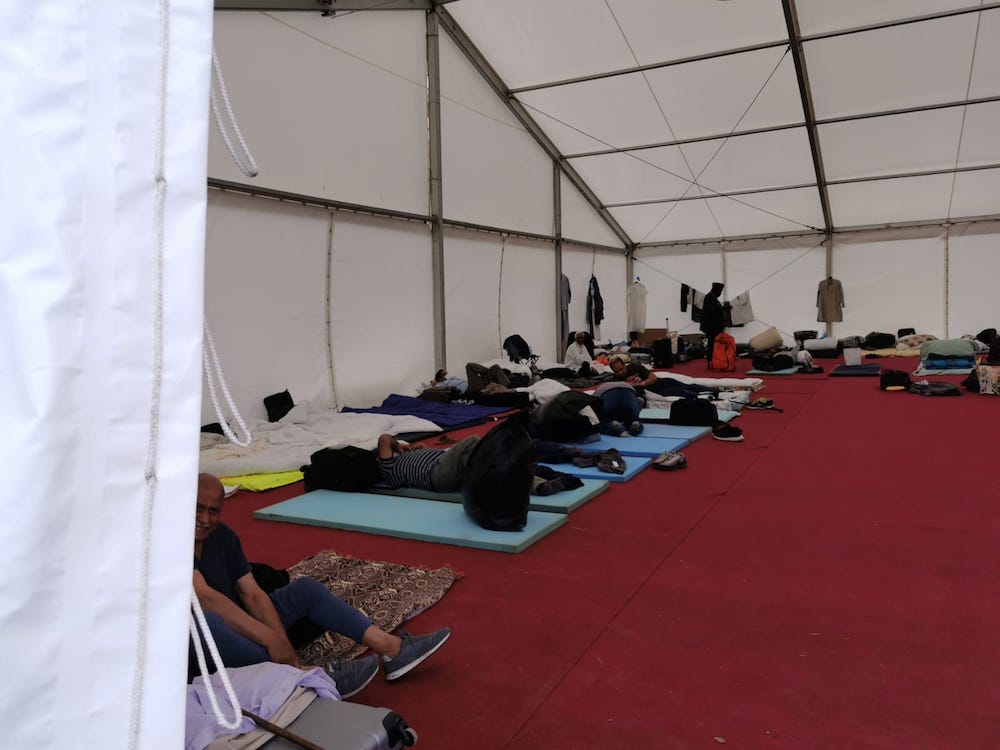 With an open window acting as a make-shift reception desk, Mobeen attends to queues of guests, patiently awaiting their turn to either hire or purchase provisions. This year, however, the numbers are far less than before the pandemic as restrictions for overseas guests remain in place.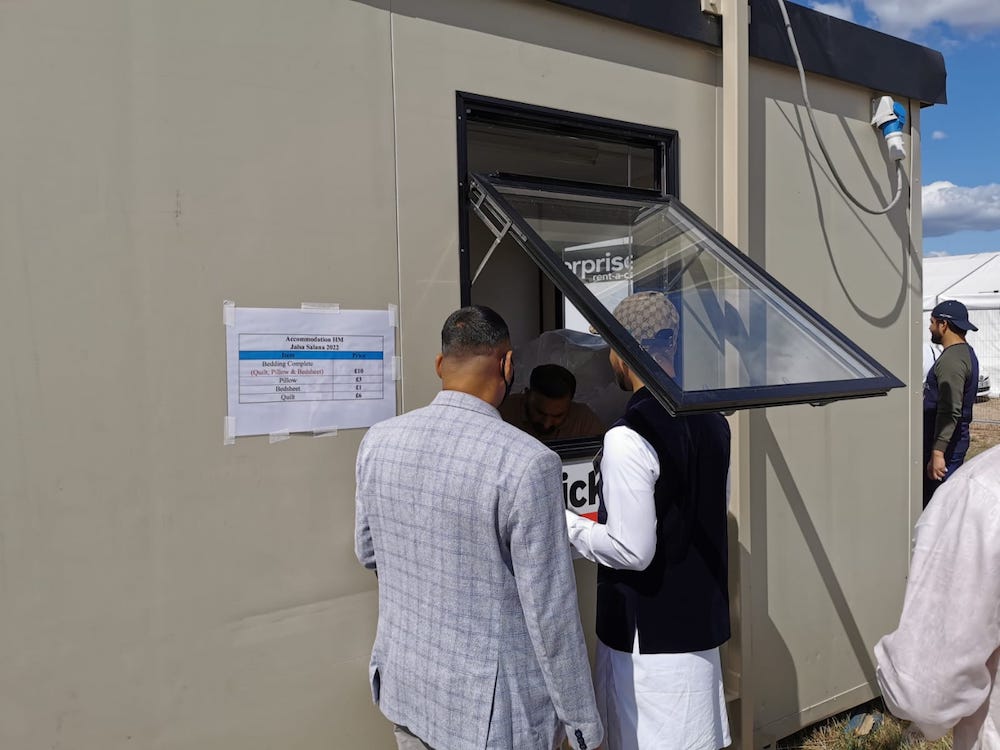 Despite the reduced footfall, all Jalsa volunteers demonstrate the true nature of hospitality expected during Jalsa.
'During quiet times, we provide water, food or any additional support to guests staying on site. They are guests of the Promised Messiah (as) (Founder of the Ahmadiyya Muslim Community.'

Mobeen looks ahead to years to come when international guests will converge once more on the site.
'We're always ready to welcome everyone and anyone to this special convention.'