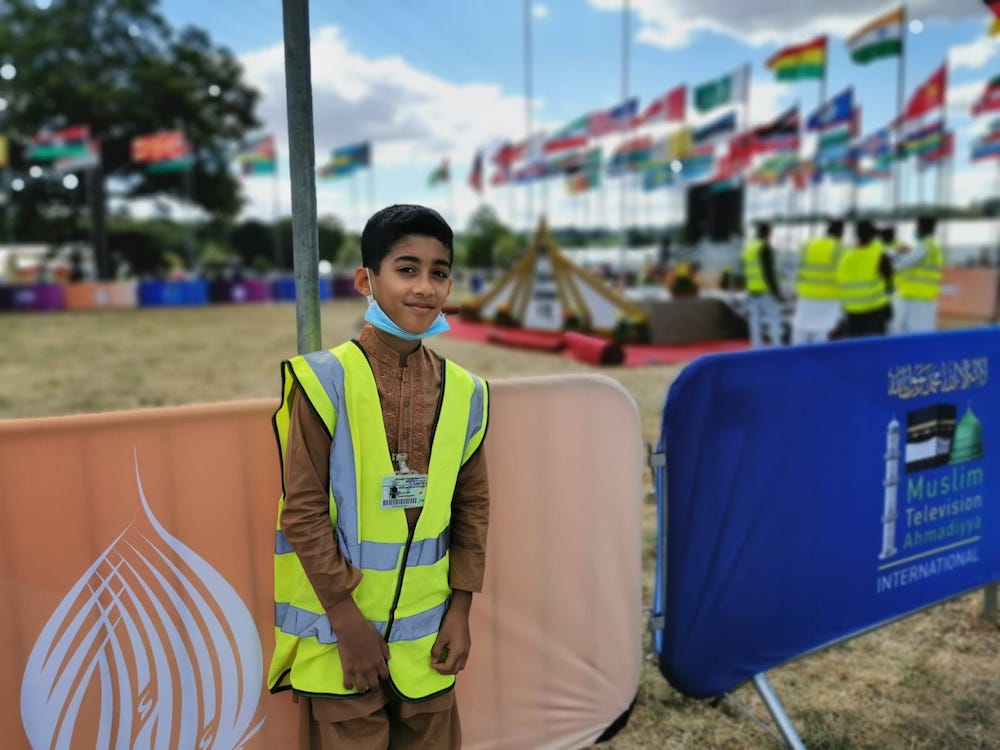 Earlier today, proceedings for the 56th annual convention of the Ahmadiyya Muslim Community in the UK kicked off in customary fashion, with the raising of the Liwa-e-Ahmadiyyat (Flag of Ahmadiyyat).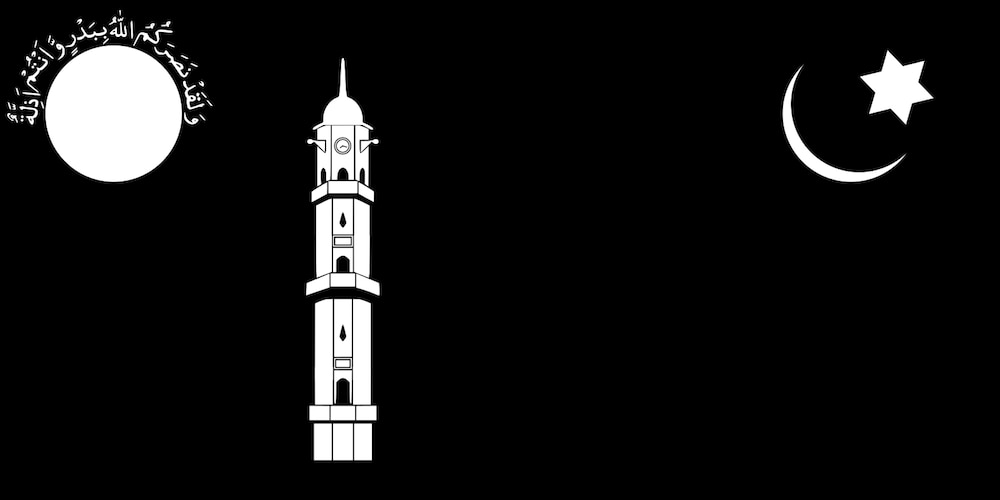 This tradition stretches back to the earliest conventions held in Qadian, India, the birth place of the founder of the Ahmdiyya Muslim Community, Hazrat Mirza Ghulam Ahmad (as).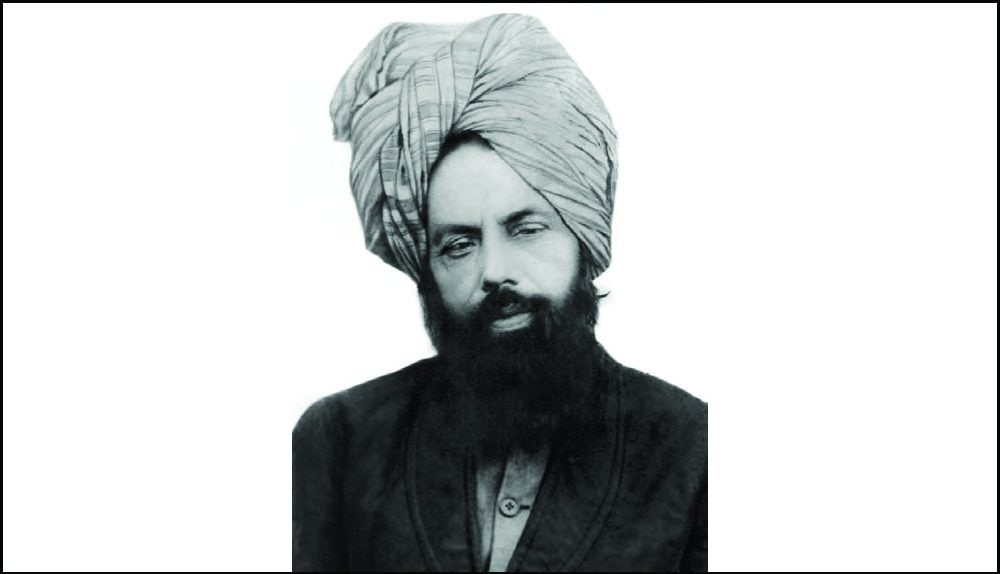 This moment is afforded great significance, with a team of volunteers on hand throughout the three days to safeguard, respect and assist with any requirements associated with the flag as it flies gracefully during the convention.
Amongst the volunteers is 10-year-old Sharjeel Ahmad Malik, beaming with pride. Despite his young age, he is intent on volunteering side-by-side with his father and other volunteers to prepare for the arrival of the Caliph to hoist the flag.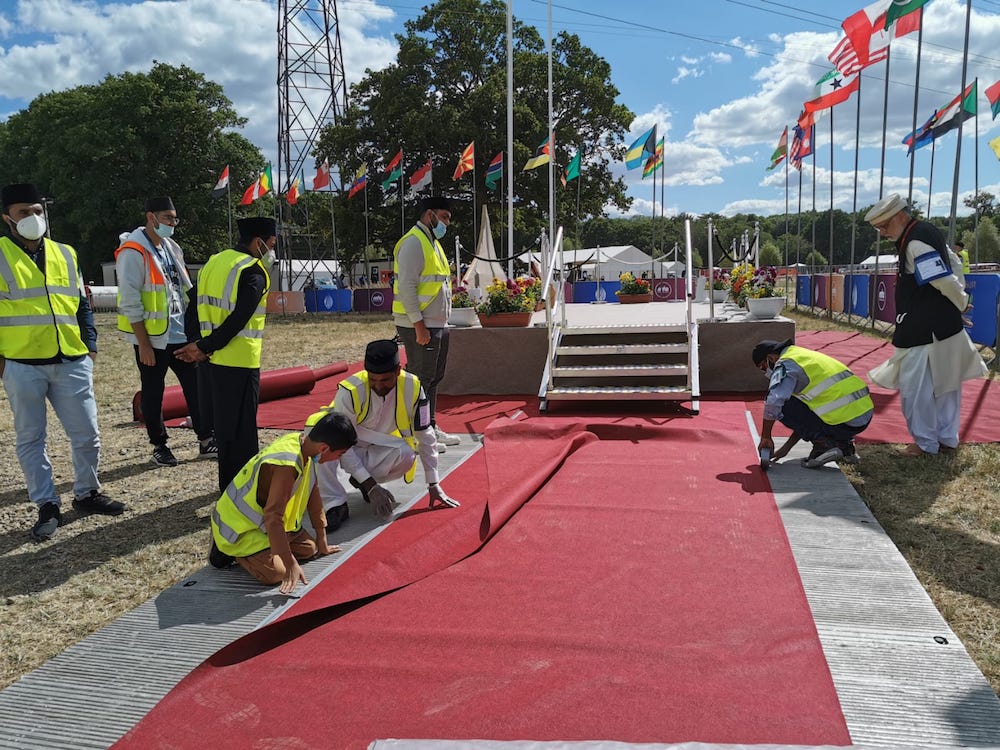 'For me, it's really fun! I enjoy working together with everyone. Other kids my age don't get to do things like this.'
With the first day of Jalsa now drawing to a close, Shirjeel and the wider team will ensure the flag flies high for the duration of the convention.