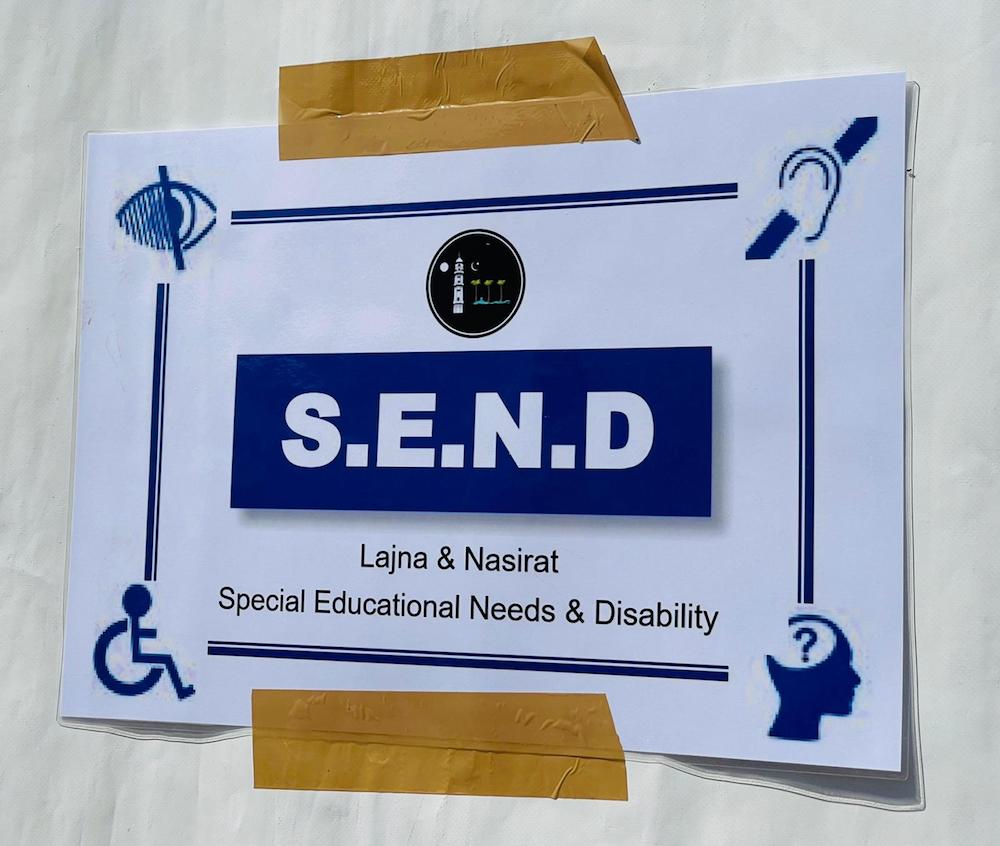 Nestled in a quiet part of the Women's Jalsa site, near one of the mother & child marquees, is the SEND marquee. A safe haven for attendees with special educational needs and disabilities.
We speak to the Nazima (organiser), who is busy setting up fans for the marquee on this hot day.
The marquee is bright and airy, with sensory toys. It is occupied with serval people.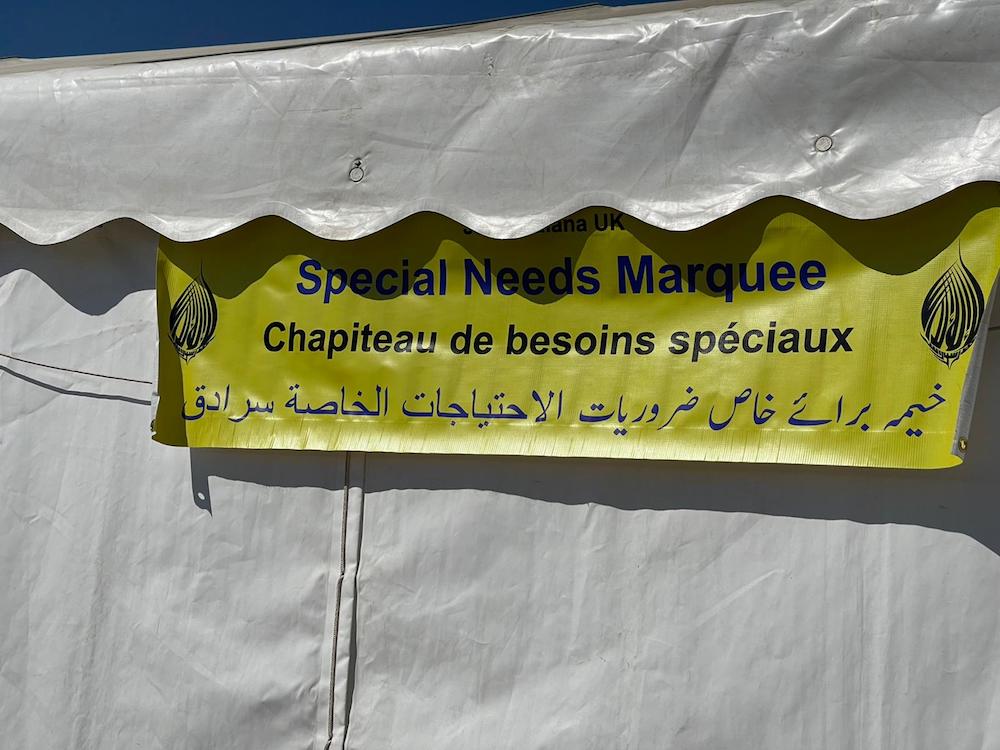 We look through some of the resources which are used to help the attendees prepare for their experience of Jalsa Salana.
We want to find out more, so the Nazima directs us towards a couple of mothers present with their children.
We speak to Yvonne first. She is there with her two children. She tells us she comes to the SEND marquee for herself and her son.
We ask her what the SEND marquee means for her and her children. Yvonne smiles and replies, 'I think it's amazing. It's just a supportive place. So for people who have special needs, they can just come and relax. Nobody will look at them or ask why they are doing this…or why the children are not 'behaving' how they should behave. It gives you such peace of mind. When you come to Jalsa you know there is a place where someone will understand you and the children. It's amazing.'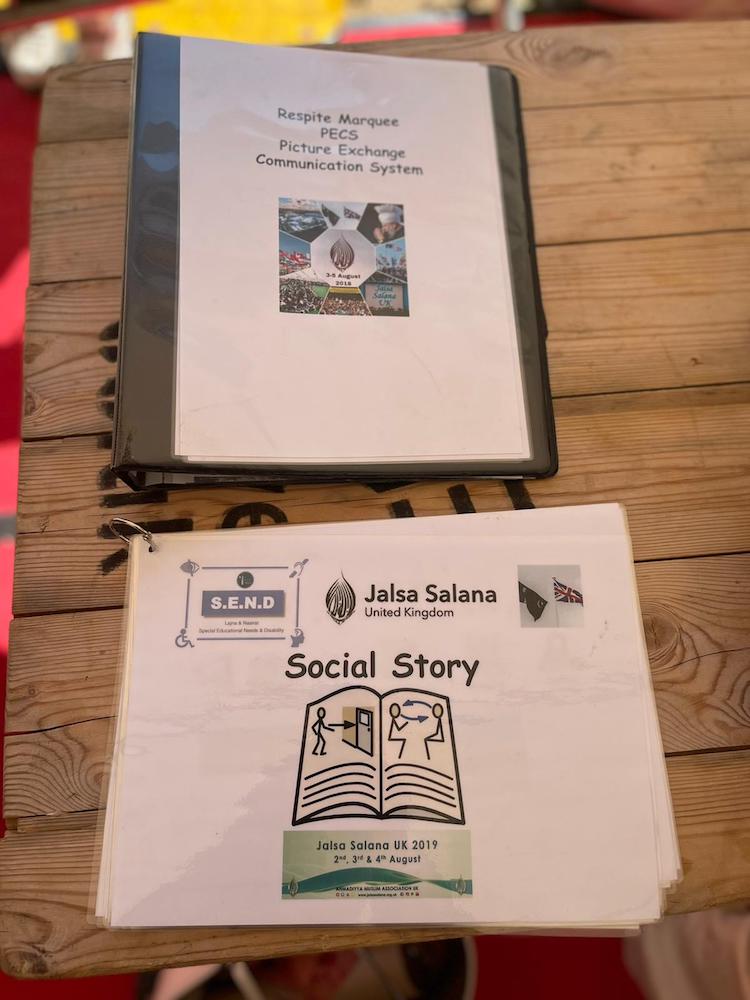 We ask Yvonne how her son feels being at the SEND marquee.
'He's happy. He's very happy. Even my daughter likes it and she doesn't have any needs. It's just a calm place where everyone is more relaxed and understanding…' Yvonne tells us that they offer prayers at the marquee too.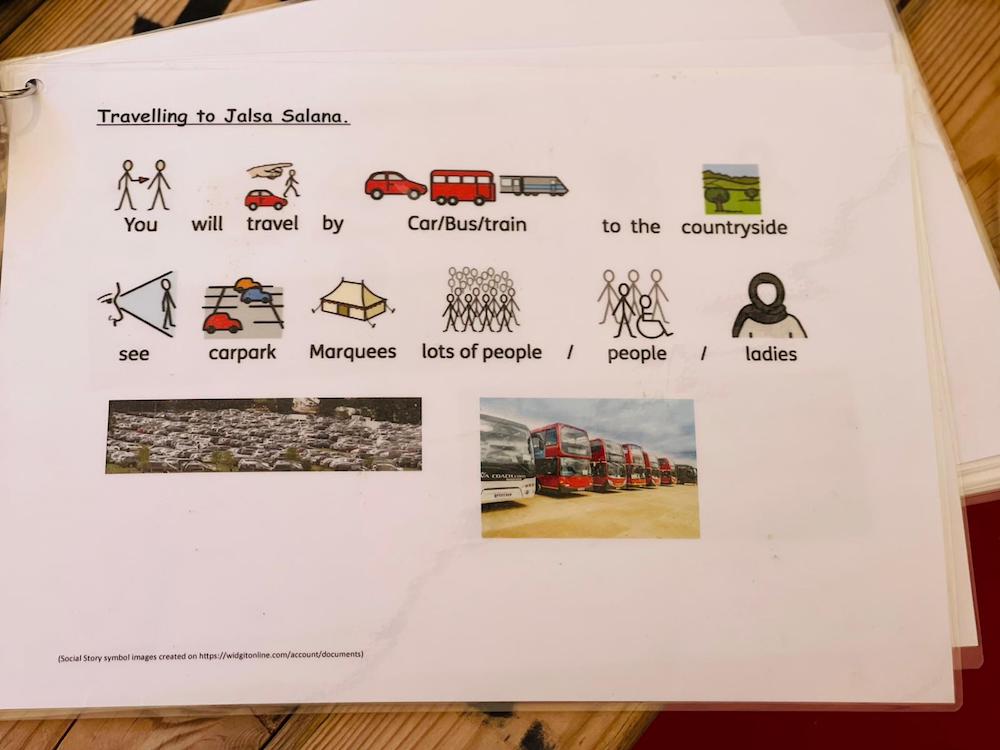 We want to know if Yvonne had attended Jalsas when the SEND marquee was not present and how it made her feel.
Yvonne recalls the time before she had children and attended Jalsa, 'I was always scared.' She tells us she would always be worried, 'Can I sit somewhere? Do the people understand because I don't look like I have a medical condition. I was always worried that if something happens where would I go. When I found out about this group it was a big relief. I was very happy. It was much needed.'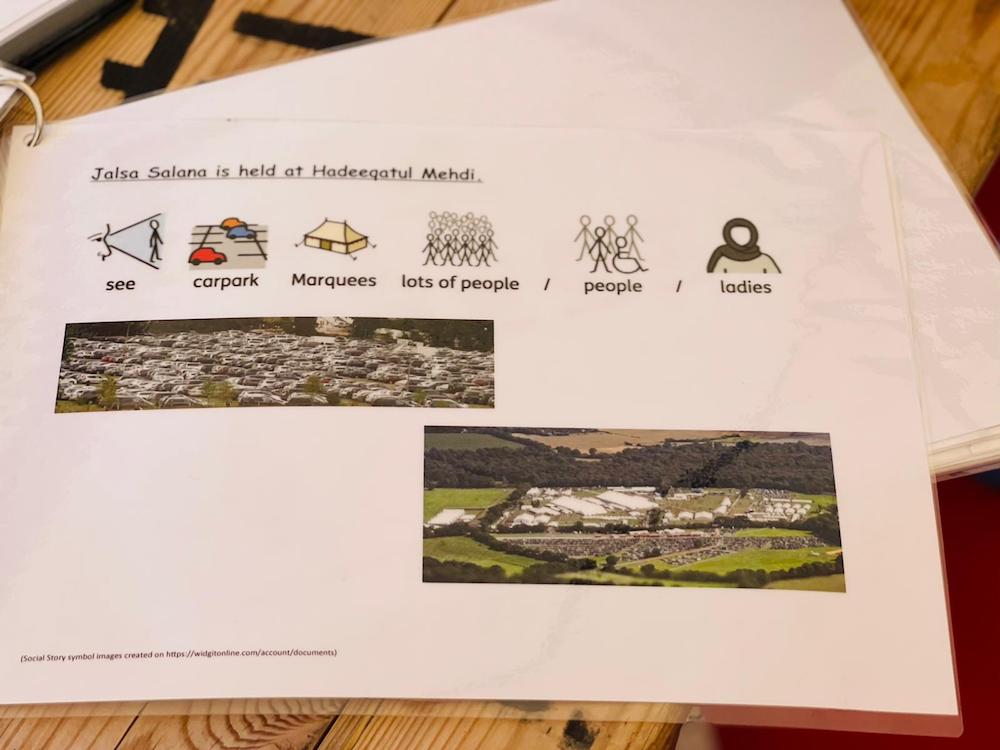 Yvonne introduces us to her friend, Talat Lubna.
Talat has an eight year old daughter who has special needs.
Talat tells us about her difficulties, 'I couldn't come to Jalsa for a long time because of not having a car/arrangements. But today I came myself! In my own car!' Talat beams, 'I learned driving because I wanted to attend Jalsa and I did it!'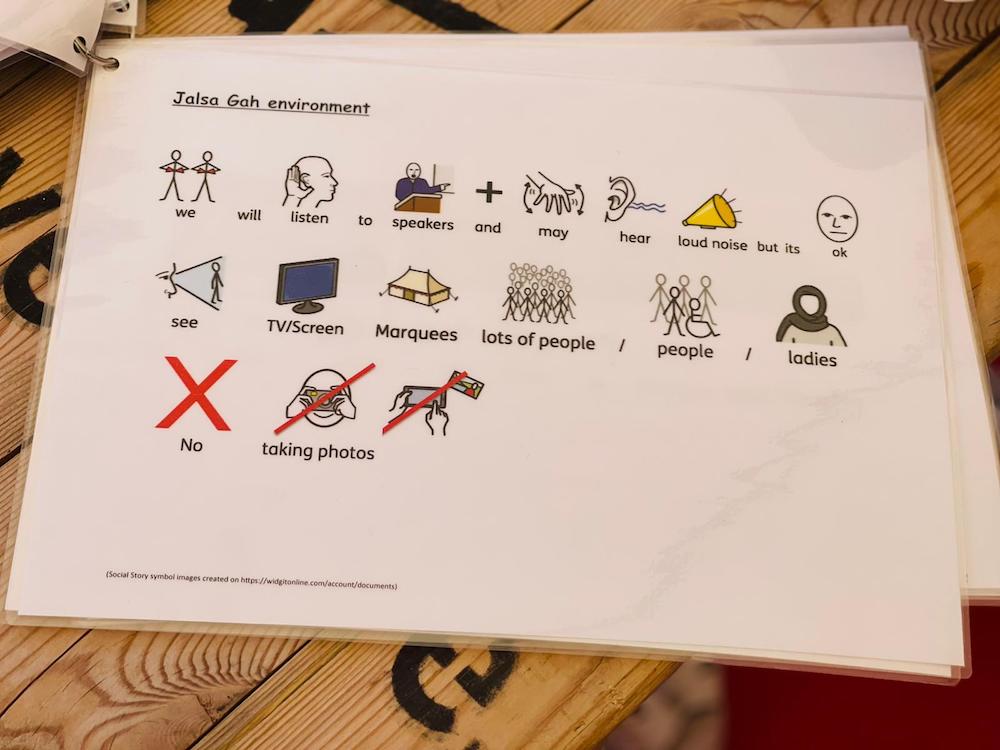 We enquire how having the SEND marquee has helped.
'The SEND marquee is a great thing. I don't know who gave this idea but whoever it was…May Allah bless the person because we mothers needed a separate place' Talat praises. She continues, 'we need special arrangements…for the car park, passes. Everything is well organised. I am so happy.'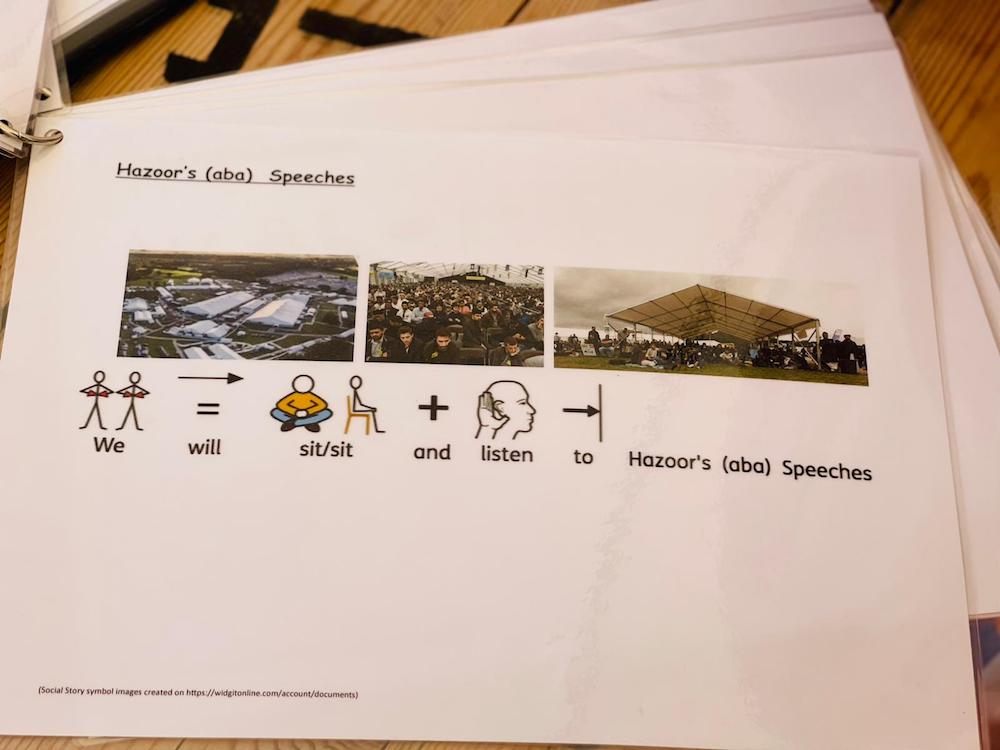 We want to know how Talat felt before and after coming to Jalsa, 'I was so scared to come. I didn't know what will happen. When I parked, I came by a buggy. They had arrangements. I am so happy to be around all the Ahmadis'. Talat laughs, clearly happy to be here.
We ask if her daughter is enjoying it. Talat replies, 'I hope so!'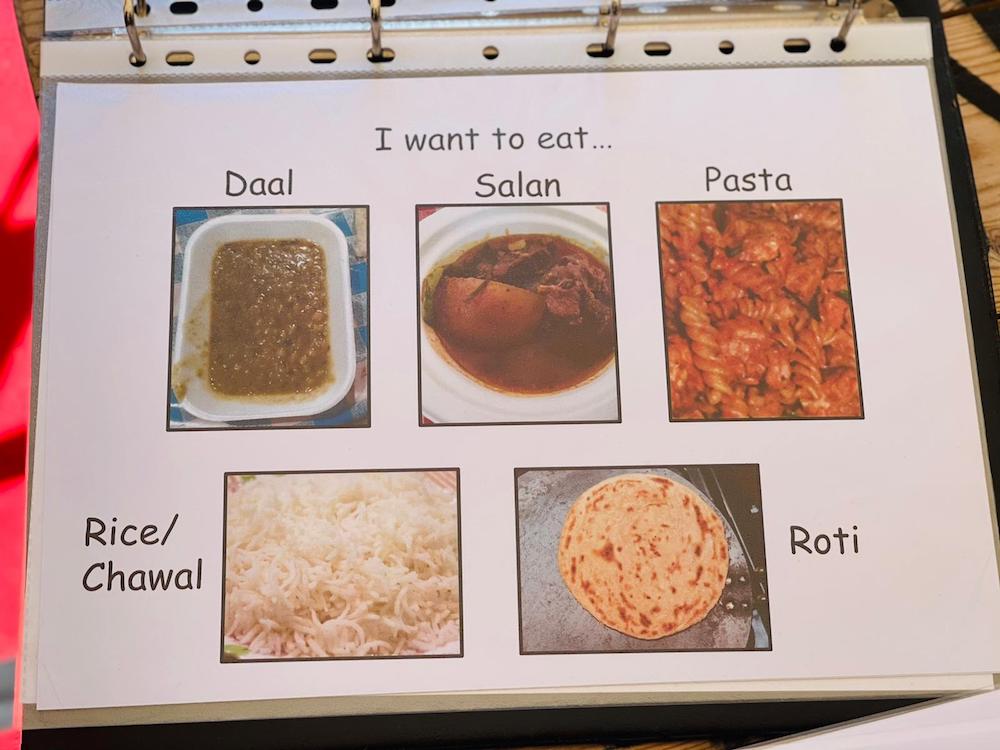 Talat tells us, with tears in her eyes, 'everyone said don't take her. You'll be in trouble. I said, no. There are arrangements. There are people who can help. They can understand my problems so why shouldn't I go?' Talat looks at her daughter and adds, 'she also needs to come. She's also Ahmadi! I am happy she is here.'