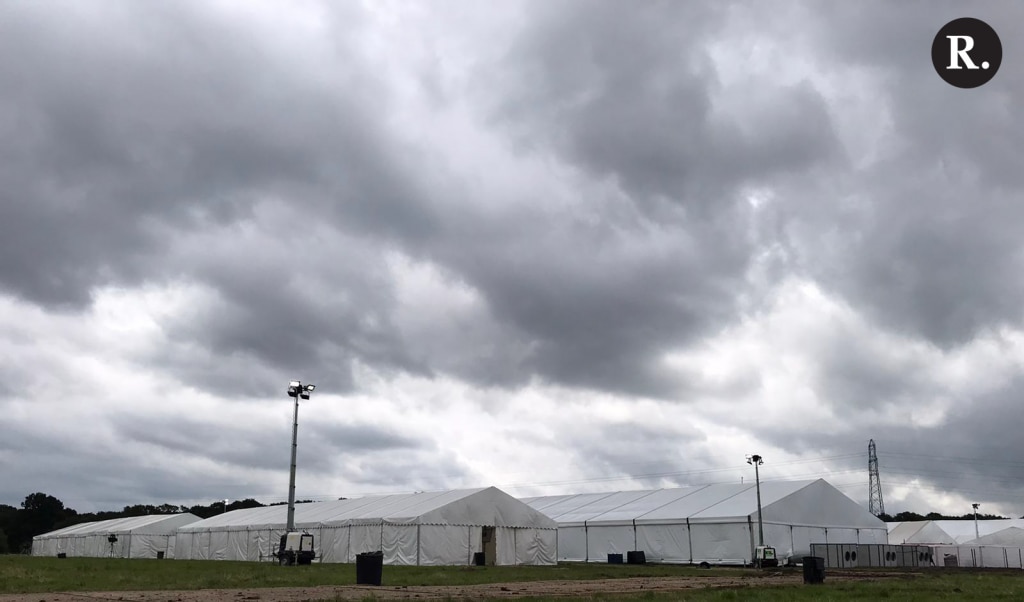 Tahmeena Tahir, Rwanda
Jalsa Salana. An event like no other. An event that inculcates spirituality, knowledge, brotherhood, and new friendships under one umbrella. An event truly not to be missed. Unfortunately for the majority of people, this will not be the case – at least physically.
Growing up in the UK, I had always been very fortunate to attend Jalsa Salana UK nearly every year, and even since I started living abroad over the last seven years, Alhamdulillah (all praise belongs to Allah),  Allah has always blessed us with the opportunity to fly back to the UK and other countries for Jalsa Salana and serve in numerous duties. When living abroad, returning to the UK for Jalsa is a whirlwind experience right from the moment you are packing, up until the end of Jalsa when all the nazms (poems) are sung after the concluding session. It is a much-needed spiritual revival living away from Markaz (Community Headquarters) for all of us. Whether it's the awe-inspiring speeches of the Fifth Caliph Hazrat Mirza Masroor Ahmad (aba), or whether it's the opportunity of meeting people from different walks of life, the whole Jalsa experience is indescribable. 
Unfortunately, due to COVID-19 and the government restrictions we won't be able to fly back to attend Jalsa Salana UK this year, but instead we'll be watching the proceedings from our home in Rwanda on MTA. Even though we are still able to participate in this blessed Jalsa virtually, there is still a void. Offering congregational prayers behind our beloved Imam usually gives us a kind of peace that is incomparable to any other peace. Meeting friends and family who we haven't seen in over a year brings a kind of joy that is priceless. Partaking in a duty at Jalsa to serve the guests of the Promised Messiah (as) is one of the most rewarding actions one can do. And one cannot forget the International Bait, a time of renewal and true repentance, is a humbling and truly mesmerizing event.These highlights of Jalsa will be sorely missed this year by us and many others around the world.
Nevertheless, tuning into MTA gave us a small insight into Jalsa this year. Living here in Africa, where you are surrounded by poverty, the fact that we are lucky enough to have access to a laptop and the internet and can comfortably watch MTA on demand is a huge blessing in itself; one that I am very grateful for every day. Today, listening to the speech of Hazrat Mirza Masroor Ahmad (aba) was very humbling and enlightening and watching the flag hoisting ceremony, a symbolic marker that the Jalsa has begun, was truly captivating. It is Allah's true blessing for MTA, which is the fulfilment of the revelation of the Promised Messiah (as), 'I shall cause thy message to reach the corners of the earth'. Through this blessing we and many other people who are not able to attend Jalsa Salana are still connected to it from all over the world, and can still be a part of Jalsa by watching the proceedings from our homes. The experience will still be there, the speeches will still be heard, the atmosphere will still be felt, albeit not quite the same as being there in person. 
So, although we are not able to attend the Jalsa physically, MTA and the social media platforms coupled with the blessings of Allah and the prayers of our beloved Huzoor (aba) have enabled us and thousands around the world to be a part of the most unique spiritual event of the year. Jalsa Salana.