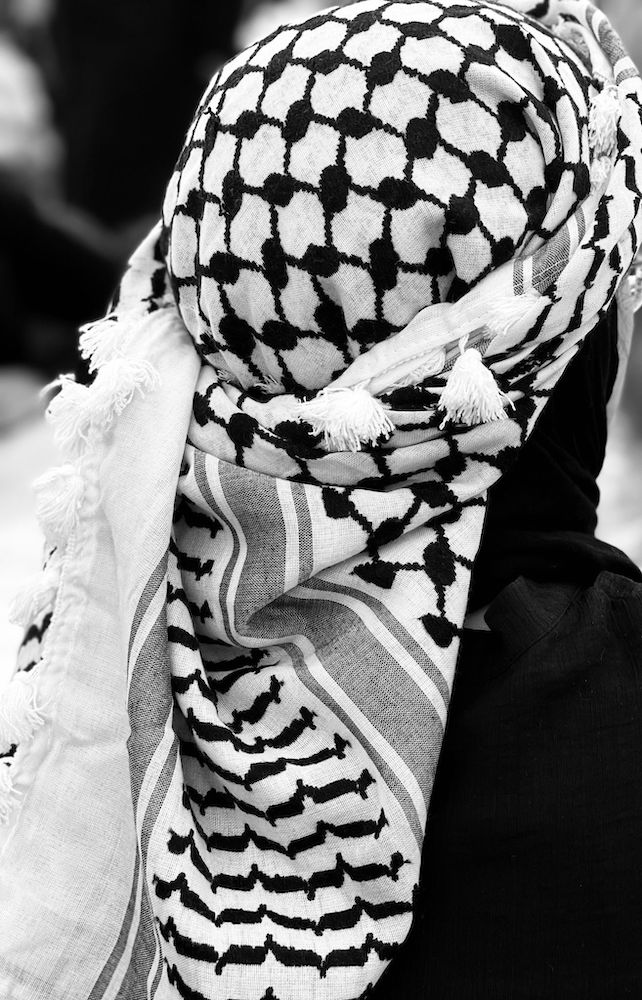 ROR Women's Team
On Saturday, day 2 of Jalsa Salana (Annual Convention) UK, His Holiness, Hazrat Mirza Masroor Ahmad (aba) graces the women's marquee with his presence and so the Lajna Jalsa site always fills up a little quicker than the day before, with women securing a spot nice and early to ensure they have a good view of His Holiness (aba) from where they are sitting.
For one Lajna member, this day was extraordinarily special. We had met Baraa Odeh, of Palestine, and her friends the day before when she told us she was going to recite an Arabic poem during His Holiness' (aba) session at the Lajna marquee. Her friends seemed very supportive and excited for her. Baraa herself, though looked calm, but said she was nervous and had to go back to her accommodation to practice!
So, on Saturday, we caught up with Baraa after the session and asked her how she felt. Baraa expressed how happy and blessed she felt. Before going up on stage, of course the nerves were there but she was trying not to think of anything else. However, as soon as His Holiness (aba) announced hers and her fathers name, Baraa felt a sense of pride. After her recitation, Baraa explains that she was overcome with emotion. We asked her how she felt, as an Arab woman representing her country, wearing the traditional Palestinian scarf, reciting the mesmerising words of the Promised Messiah (as) and she responded 'it was the most beautiful feeling in the world.'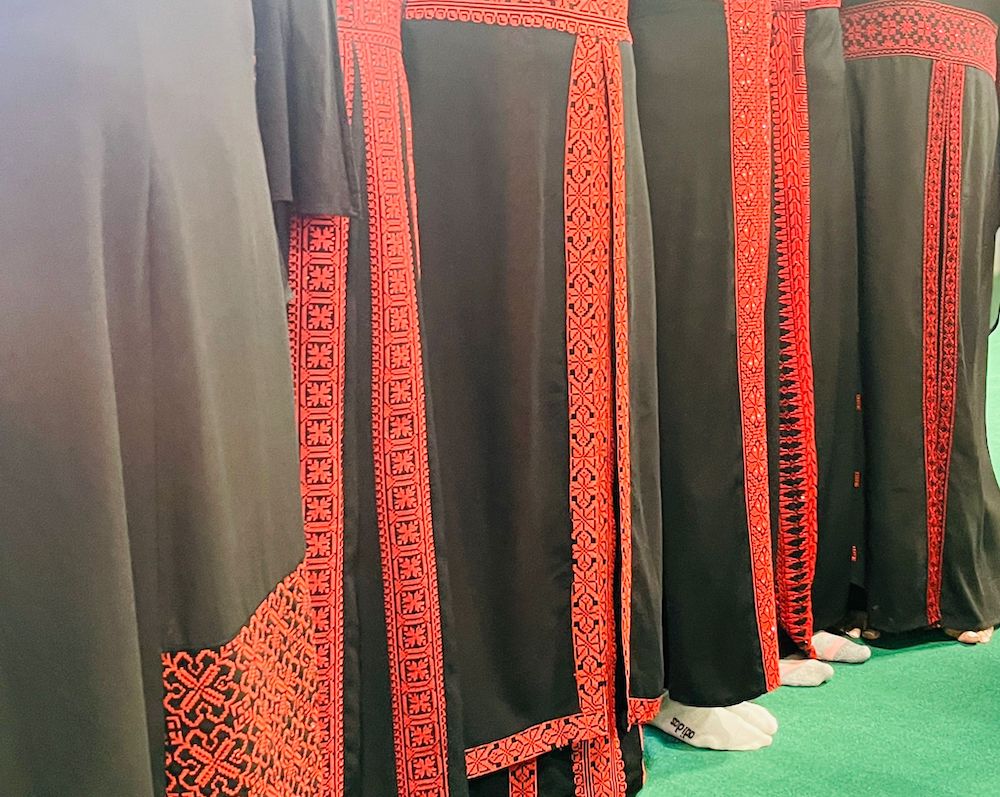 We were sitting near her group of friends, all dressed in matching traditional Palestinian outfits, who looked on as one of their peers stood on stage melodiously reciting the Arabic poem. We asked Baraa what they said to her afterwards: 'they were very proud and happy'. She also added her friends really enjoyed listening to the Arabic poem being recited by an Arab.
The Promised Messiah (as) penned the Arabic poem as an expression of his love for his master, the Holy Prophet (sa), and though not all of us understand in full depth the meaning behind these Arabic verses, one thing is universally understood: each word brims with love and respect. Such is the effect of the words of the Promised Messiah (as), captivating and inspiring, forever imprinted in the hearts of the believers.