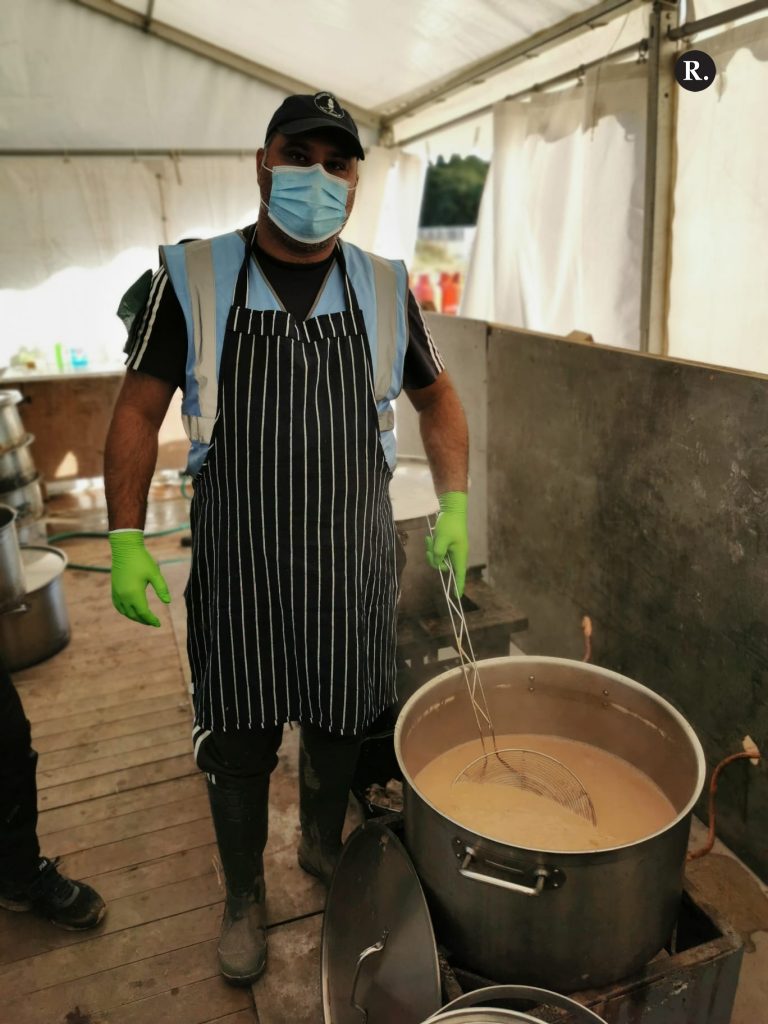 Start with 28 litres of water, add 16 litres of milk, drop in 180 teabags, pour in 2 bags of sugar (there's a sugar free option), sprinkle 50g of cardamom, and finally, throw in 2 sticks of cinnamon. This is the Jalsa recipe for one batch of tea, with several batches in preparation simultaneously.
Making the perfect brew is an unenviable task, let alone when an estimated 10-12,000 cups are consumed daily. The tea station at Jalsa operates 24-hours a day, where all workers and guests have unlimited access to a hot, carefully prepared cup on demand.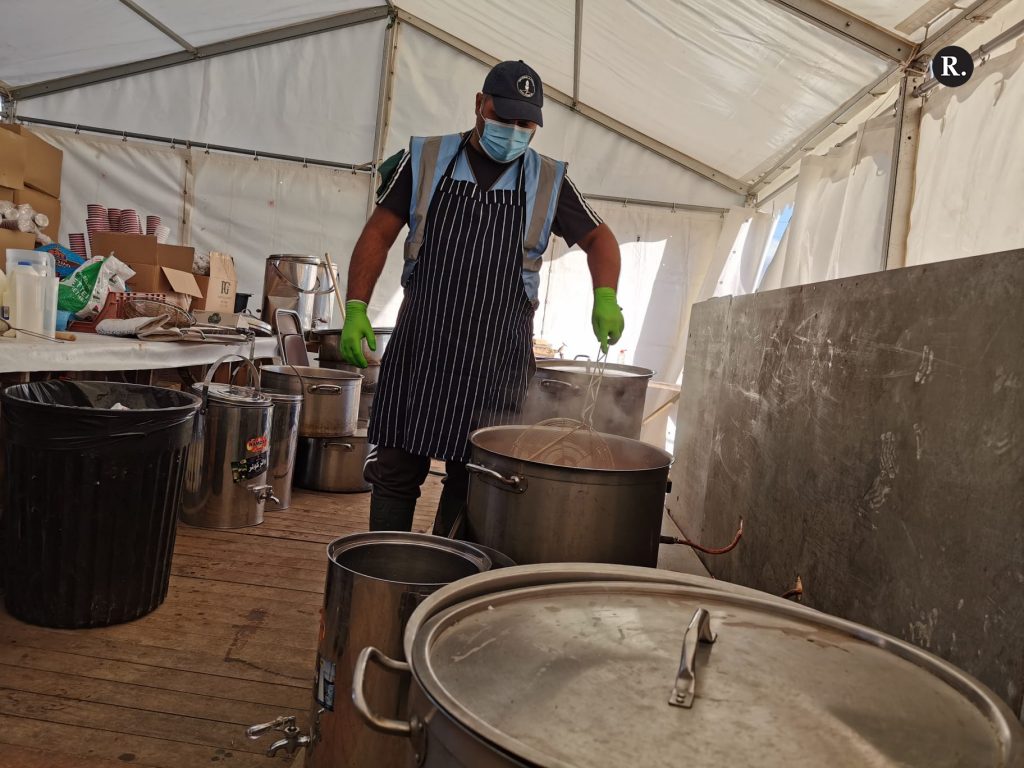 Muhammad Ahsan works as a gas engineer throughout the year and has recently joined the team of tea connoisseurs here at Jalsa. 'I've worked across many departments at Jalsa in the past but this comes with the most pressure, making sure everyone has the perfect cup of tea!'.