Often, one can lose sight of the blessings they have even when they are directly in front of them. For many of us, we have been fortunate to experience Jalsa for as long as we can remember. So, to witness the blessings of Jalsa through a fresh lens is like opening a new door into spiritual awareness.
Imane Jamal, who is from Morocco and Rima Hmayed, from Lebanon, are experiencing their very first Jalsa Salana UK. Rima Hmayed tells us, 'To be in such a number of Ahmadis is new for me. And to see Huzoor (aba) (His Holiness) and hear him and pray behind him, it's very new for me, so I'm happy… I have tears in my eyes all the time.'
As we were speaking to these ladies, the tender passion in which they describe their overwhelming feelings force tears to flow in our own eyes. The good fortune that we've lived in, being a link within the chain which is connected to the Caliph of the time is explained in perfectly expressed words by our two Arab sisters.
'I keep praying, as Huzoor (aba) said- for everyone', Rima continues, 'For Huzoor of course, for Jama'at, and I wish that anyone who hopes and wishes to be in this Jalsa, they will be Insha'Allah (God-willing). And they realise their hopes, because I was praying so much for this opportunity and Alhamdolillah (all praise belongs to Allah), Allah the Almighty heard my wishes.'
It surely is a blessing to be able to absorb the light of Khilafat (Caliphate) in this manner.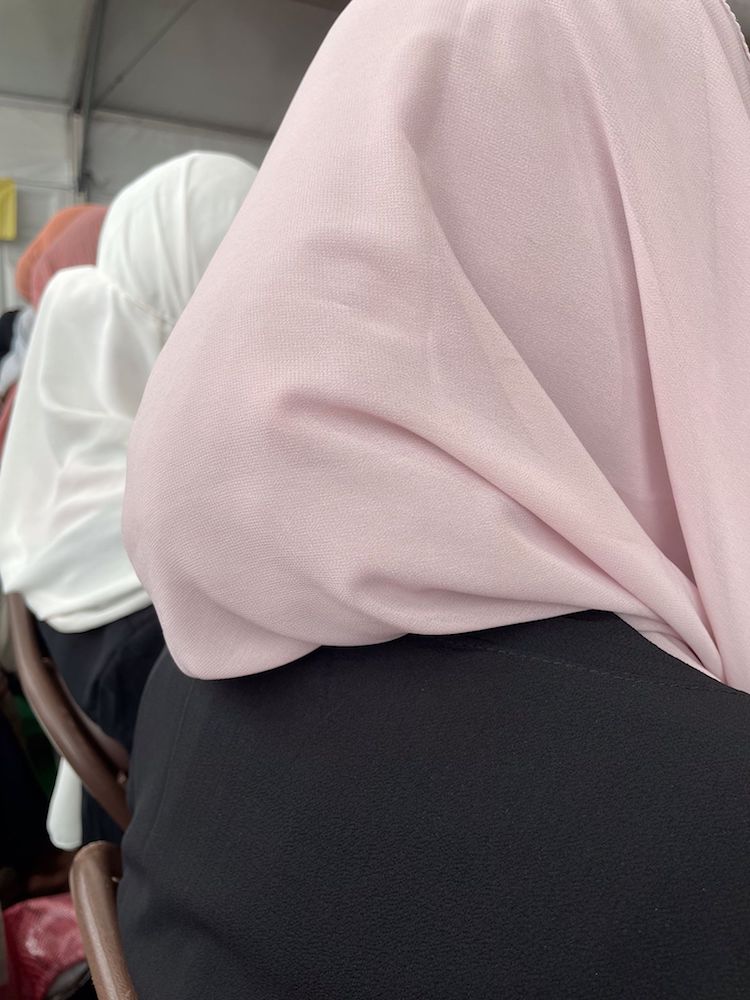 Both ladies are really looking forward to the Bai'at (alelgiance) ceremony taking place on Sunday. They have only ever been able to experience this through their televisions, 'It's going to be amazing,' Imane tells us; her hand is lifted up in front of her, to mirror the way hands are joined during Bai'at, her words tail off in overwhelmed emotion.
They tell us they would like to thank the volunteers, who have been, 'Supportive, friendly, smiling, as Huzoor said.' We feel like we have been provided with powerful words to reflect on.