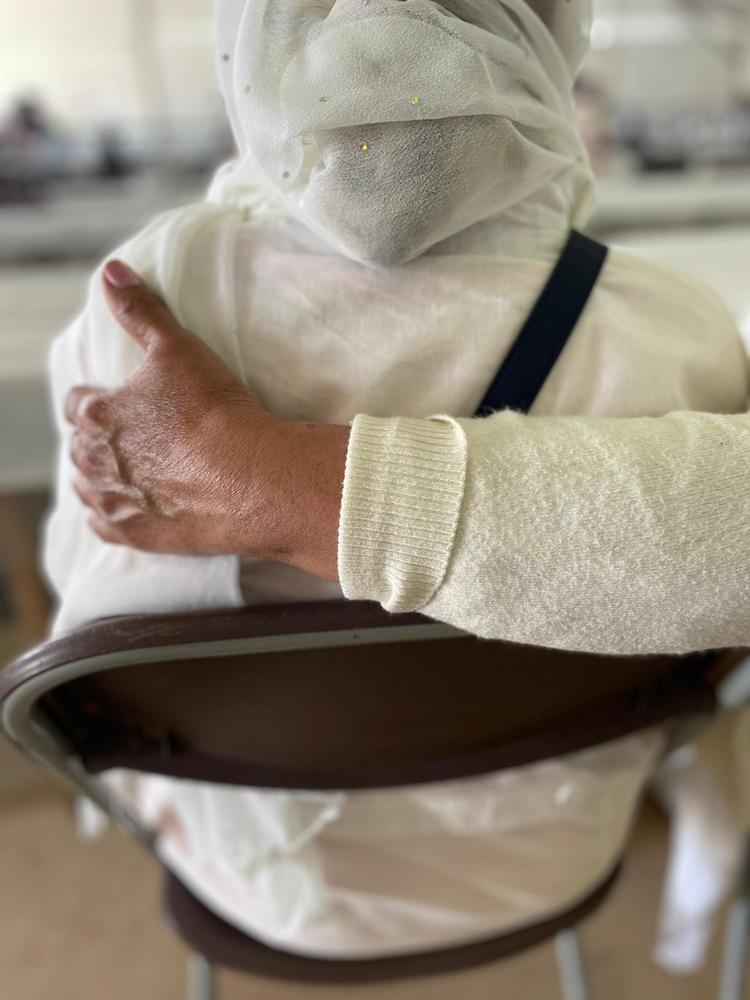 A heartfelt moment captured by our team: an elderly mother-daughter duo, sit arm in arm, enjoying the Jalsa atmosphere during the break. We are drawn to ask them 'their story'.
The elderly woman seems content. Happy just to be at Jalsa, taking in the moment, a sparkle in her eyes. She looks comfortable despite being very visibly frail.
The daughter holds her mother's hand, looking lovingly at her. She says her mother has travelled from Pakistan. The mother intervenes, telling us she comes to Jalsa every year in fact. We ask if she faces any difficulties attending at her age, she replies, 'no', though today she has forgotten her walking stick.
She goes on to say that she has travelled to Qadian, Ivory Coast and Germany. We ask what her favourite place is and she replies that she likes all the places she has visited but her favourite place has to be here, the U.K. because beloved Huzoor (aba) (His Holiness) resides here.
These are the people that make up Jalsa Salana. Determined to attend despite the challenges they may face just to seek the blessings of Jalsa and see their Beloved Imam (aba).